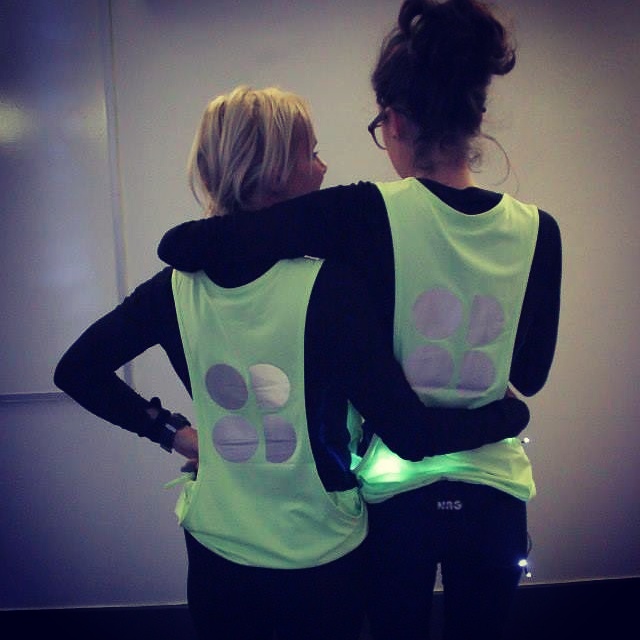 Want to have some fun with your fitness? Join us at one of our running groups, art runs, free workshops or pop-up fitness events. Most of our sessions are free (and the ones that aren't are definitely worth paying for!) and you'll get to meet some great people. Check out the info below and contact us on info@veggierunners.com if you have any questions.
ROGA™
Roga is the next big thing in fitness. Or, as one newspaper put it, is Roga the new Zumba? Roga is a complete workout that combines running and yoga for whole body fitness and a zen mind too. The run-yoga workouts are themed each week, building from mindfulness and breathing right through to speed training and hill reps and everything in between. It's a fantastic way to get fitter, stronger, calmer.
Become A Roga Instructor
If you're a run leader, yoga teacher or personal trainer and would like to Become A Roga Instructor, click the link to sign up for more information and take the first step on an exciting new journey!
RUNNING EVENTS WITH VEGGIE RUNNERS
SWEATY BETTY EVENTS
We're proud Sweaty Betty Brand Ambassadors and occasionally run workshops and classes from the store in Leeds city centre.

ART RUNS
We lead amazing Art Runs, exciting, entertaining and unusual ways of exploring the world around us.
If you'd like to join one of our Art Runs (or all of them!), write your email in the side-bar box (over there>>>>>>!) to subscribe to our newsletter. If you'd like to commission us to do one of our Art Runs for your organization, drop us a line at info@veggierunners.com

MONDAY RUNNING GROUP
Wharf Runners
We also lead a friendly running group on Monday evenings. Suitable for experienced runners. You need to be able to run for at least 40 minutes at 10 minute mile pace to come along. Fun and friendly but not for total beginners.
Where: Wharf Chambers, Wharf Street, Leeds LS2 7EQ
When: Mondays 6.30pm
No need to book. Just turn up. More info here.
Finally… a little treat for you
10% off Chapiteau Massage Therapy
To help keep your hard-working body in tip top shape, you'll get 10% off treatments from Chapiteau Massage Therapy if you come to one of our groups or events. Just mention Veggie Runners when you book your appointment.