One of our favourite things to do as Veggie Runners is to organise Art Runs. We did one recently at Leeds Waterfront Festival and had a whale of a time. The 'art' bit of the runs is open to interpretation – it depends on where and when we do them and what there is to see and say. The general idea is to lead a group round a guided run around a theme – in this case, the rise, decline and regeneration of Leeds waterfront.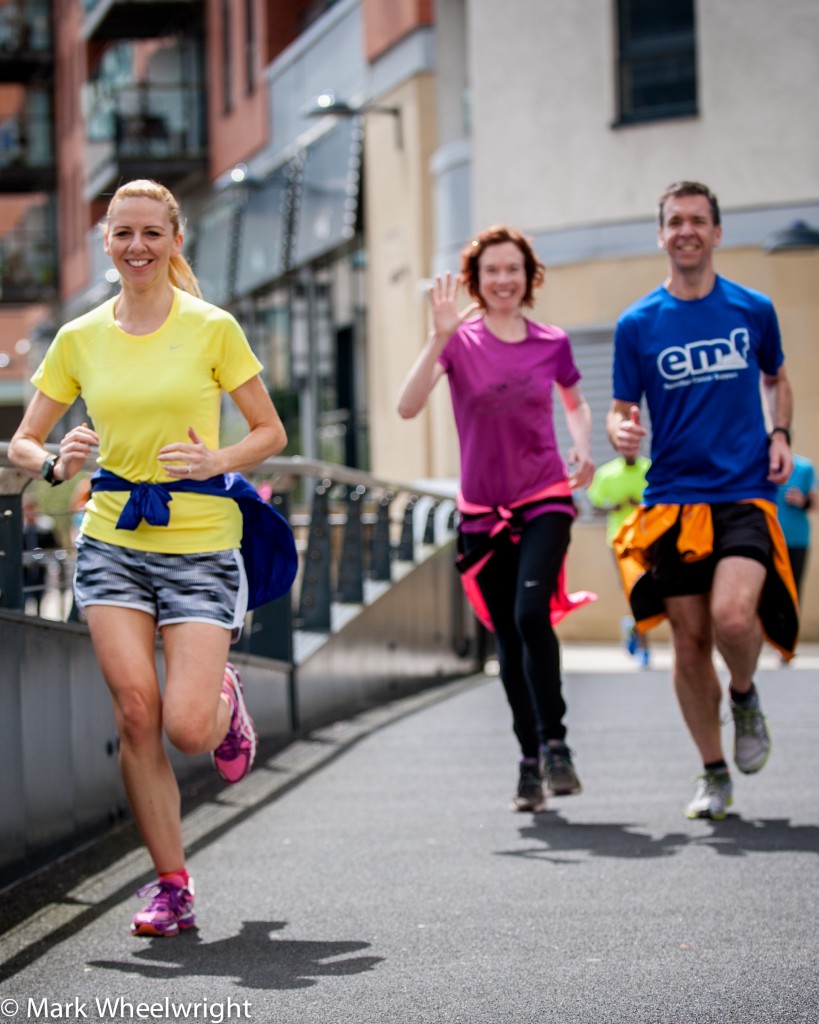 The Leeds-Liverpool Canal starts in Leeds city centre. At 127 miles long, it's the longest single stretch of canal in England. The canal also links with the River Aire outside the Royal Armouries, stretching all the way to Hull over 60 miles away. That's a lot of waterfront to run – we designed a 7km loop, that took in a good stretch of the complex history of the area.
From cholera, public executions (one for stealing a rag!), prostitution, industrial grandeur, monumental mills and graffiti walls, the run had it all. And runners, of course. Thirty lovely brightly coloured runners who lit up the towpath, laughing, chatting and enjoying the fresh air.
Art Runs are a brilliant way to see your surroundings in a new light and they make for a fresh, fun way to get your run in on a weekend. Runners always notice things that they've never seen before, people make new friends and we all  learn new stuff. What's not to love about that?
Our next one is a Legacy Run in Glasgow on 2nd August during the Commonwealth Games. We're working with Architecture and Design Scotland to design a great route highlighting the environmental legacy of the greenest Games ever. The LegASee Run (see what we did there?!) will explore the sustainability, temporary infrastructures, art projects and enduring positive impact of the Games, all on foot and in neon brights 🙂
Register here if you'd like to join us: LegASee Run Eventbrite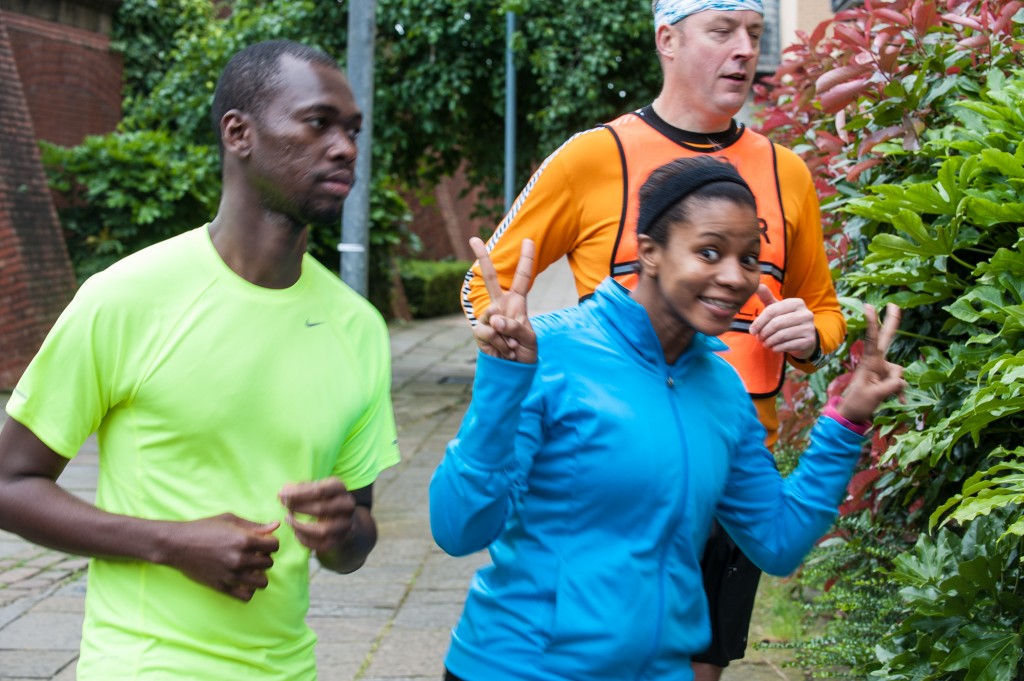 Many thanks to photographer Mark Wheelwright for the fab action shots.
Veggie Runners Art Runs are the best fun you're likely to have in lycra. Don't just take our word for it, though – here's what Stripey Anne had to say after our