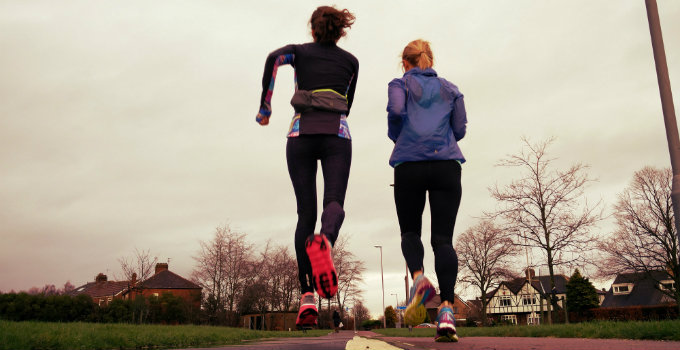 I was a very reluctant runner to begin with. If you'd told me even three years ago that I would be running a marathon this year and going running voluntarily 5 days a week, I would have told you to shake your head. Now, I happily lace up my trainers by myself and nip out, whatever the weather.
This post is the first in a series on 'Getting Started Running', to help you make the move from occasional jogger to runner extraordinaire. I can only share what worked for me. If you have injuries or concerns, consult with a medical professional before undertaking a training plan.
What make the difference between dreading a run and needing it like I need vitamin D? (Absence of either would give me wobbly legs…) 4 things changed me from being 'someone who runs now and then' to becoming a 'runner'.
Set a Goal and Make it Public
Sign up for a race in about 3 months time. I'm not talking an ultramarathon here, I mean a charity 5 or 10k. It will be a particular motivator if the race is for a charity that you believe in. For my first ever race, I signed up for the Wrap Up and Run 10k, which raises funds for Age UK, a charity dedicated to helping vulnerable older people. As it is something that I feel strongly about, it helped with my early training, knowing that this was about something bigger than just myself. Highminded principles aside – the idea of pulling out of something that you've publicly promised to do because you're too lazy is quite a powerful motivator!
Monitoring my Progress
Say today you can run for 2 lampposts before you're out of breath. Maybe tomorrow it will be 2.2 lampposts. Unless you monitor it, you'll forget how much progress you're making. I'm very goal-oriented, so this really worked to keep me running, even if the improvement was 10 seconds more of running from one week to the next. Keep a note of your progress as you go along, either privately, or tweet us with it. We love getting tweets saying "I managed 12 minutes today, thank you for the motivation" – it makes everything worthwhile. Though I haven't experienced it personally, I have heard very good things about the "Couch to 5/10k" app, which builds up your stamina bit by bit and keeps a record of how you're improving.
Running with a Pal
I love chatting. When you're first starting out, running with someone is a good way of making sure you're not going too fast – if you can't chat, slow down a bit to 'talking pace' and you'll build up your stamina. Running with someone is a good way of being accountable for your runs. Knowing you'll be leaving someone on their own at 7.30 in the morning is a huge motivator in leaving the snooze button alone and getting out there. Running with someone a couple of days a week is a sure-fire way to make yourself feel more accomplished and will push you to achieve your other goals.
Running with a Dog
I'm not advocating getting a dog just to run with. But, if you do already have a dog or have access to a dog you could borrow, I would highly recommend dog-running. The time that I lived with Lily coincided with my falling in love with running. She had no idea that I wasn't 'a runner', she was just so happy to be outside with me, even if we were half-walking and half-jog-shuffling. Borrow My Doggy is a website that puts people who have dogs in contact with those who want to walk them.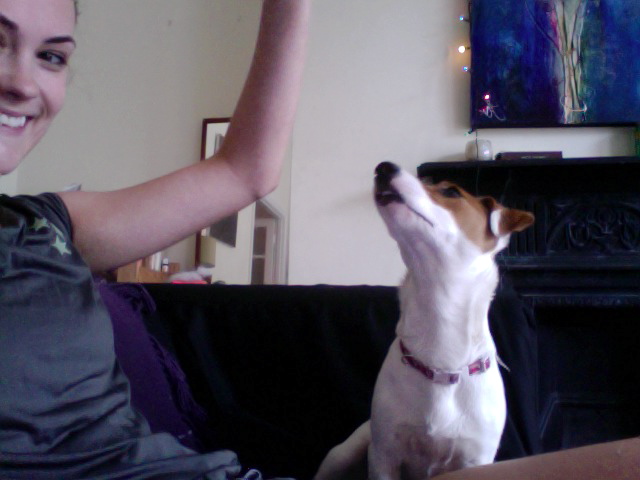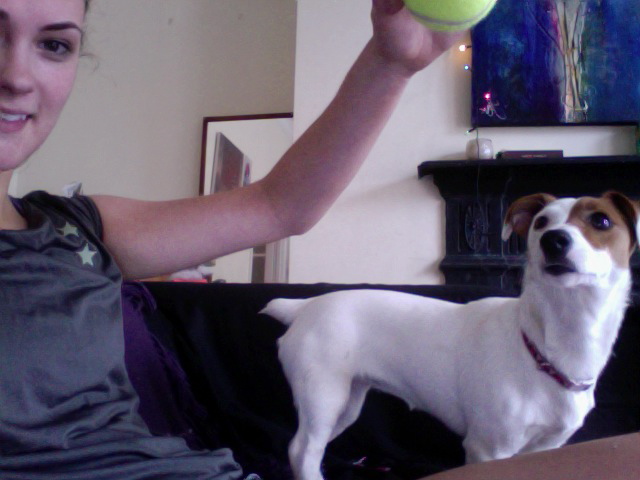 What changed your mindset to feeling like 'a runner'? Have you got any motivation tips for people just starting out on their running journey? 
In the rest of this series I'll be looking at other ways to make yourself feel like a proper runner. Let me know in the comments if you have any questions on these and I'll address them in the following posts.