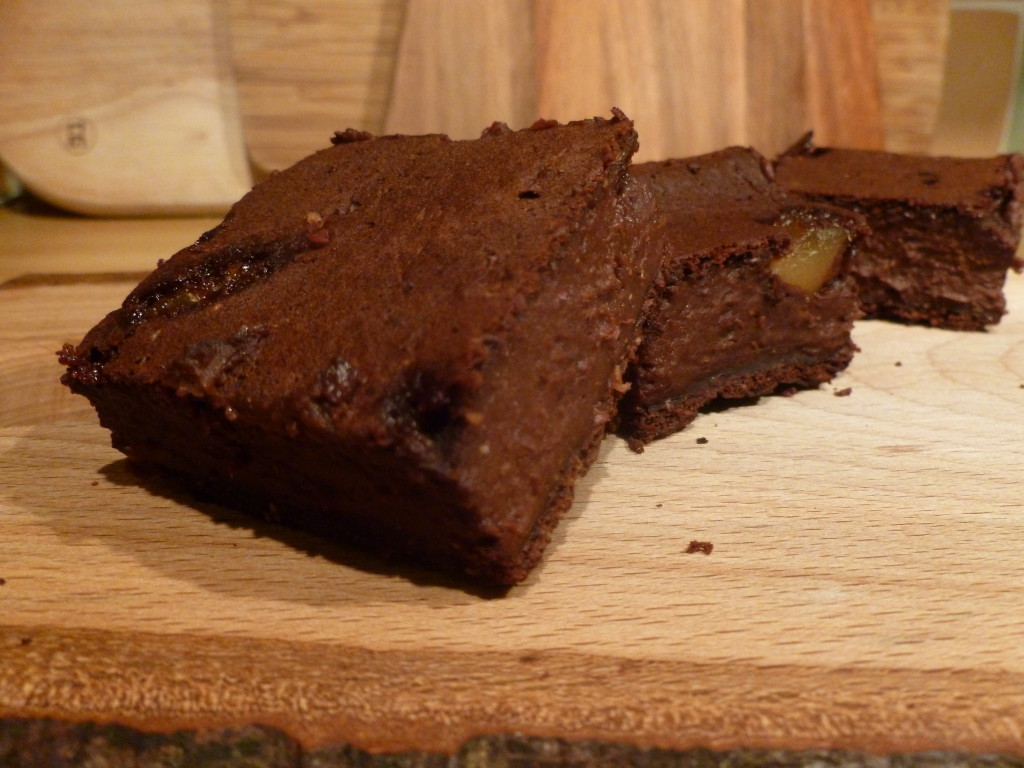 I was given Scott Jurek's book 'Eat & Run' for Christmas and have been devouring it ever since. It's part running guide, part autobiography of the world's greatest ultramarathon runner and part vegan recipe book. A proper book review will follow shortly when I've gulped the whole thing down.
His book couldn't come at a better time for me, as Mum and I are currently having a go at Veganuary, eliminating all animal products from our diets for the first month of the year. I'd like to pretend I have a high-minded reason for taking part, but really I'm just completely shallow. After a twitter conversation, I did some very scholarly research that suggested that eliminating milk could be good for your skin. I've suffered with really angry, sore, break-outy skin for a long time now, and even this short way through our Vegan-stravaganza it seems to be at least a bit better than it has been.
I'm used to reading blogs with healthed-up brownies with weird ingredients but I actually think these have the strangest one I've ever seen – aduki beans?! Give them a chance, they really work, even if the ingredients list reads like you picked ingredients with your eyes shut. Mega moist and a lovely close texture.
I added ginger as another anti-inflammatory ingredient, and also because chocolate and ginger are a match made in culinary heaven. Ultraman Scott puts a layer of vegan choc chips on top of his before baking but the ingredients in my local health food shop spooked me. Feel free to chuck some on if you fancy. A few subsitutions have been made to accommodate my cupboards and I've used my trusty cup measurer for it. If you haven't got one, 1/2 a cup is equivalent to 8 tablespoons.
One shallow question – Have any of you noticed a link between milk and the condition of your skin?
Makes 16 2-inch square brownies
1/2 tsp coconut oil or vegan spread for greasing your pan
1 can of aduki beans
1 ripe banana
1/2 cup non-dairy milk of your choice
1/2 cup coconut milk
3/4 cup flour or flour substitute of your choice (I used rice flour)
6 tbsp cocoa
3 tbsp sweetener of your choice (I used agave but maple syrup would be gorge too)
1 tsp vanilla extract
1 tsp miso or 1/2 tsp seal salt
1/2 cup chopped crystallised ginger (or currants, goji berries other dried fruit)
1. Preheat oven to 400F/200C and grease a 9-inch square pan.
2. In a blender, puree the drained aduki beans, banana, non-dairy milk and coconut milk until completely smooth. Pour into a bowl.
3. Add the flour, cocoa, sweetener, vanilla and miso or salt and give a really good stir with a spoon.
4. Add in your crystallised ginger then pour into your prepared pan. Bake for 35-45 minutes until firm. Put some foil on the top if they start burning.