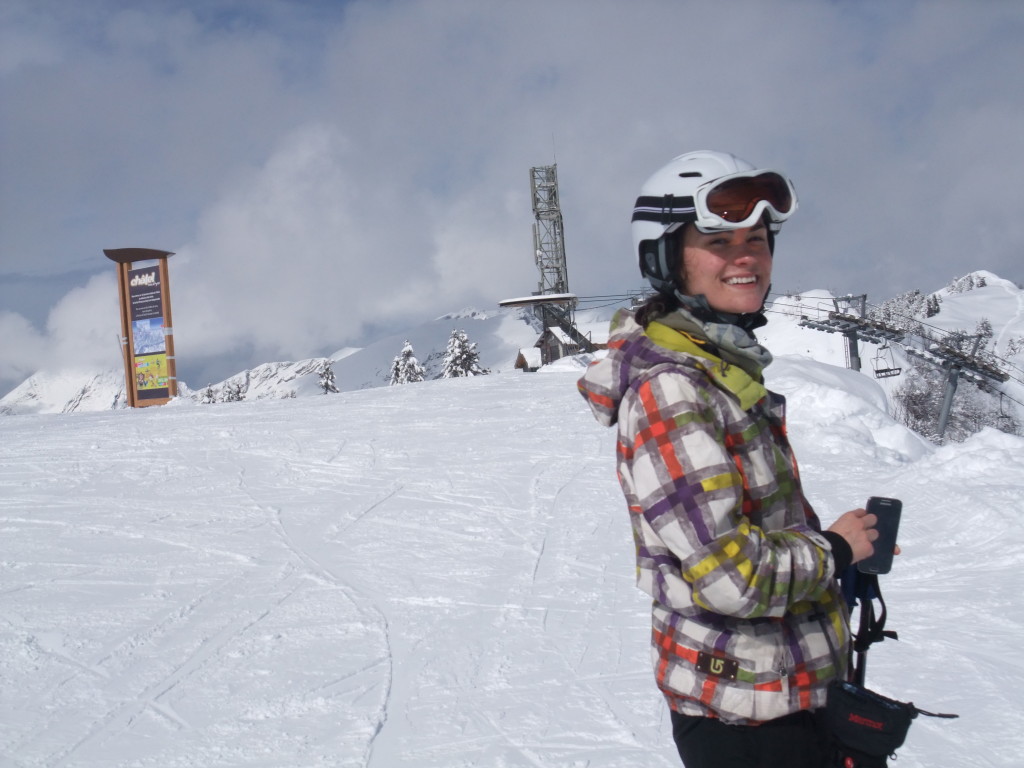 When I was a teenager, we lived in Canada, just 2 hours' drive away from a ski resort. Most years, either out of charity or some comedy value, we, "The Brits" would end up being invited for the weekend at someone's chalet. I loved the big dinners with friends, the apres ski, hot chocolate with rum in it, Scrabble, the Clif bars… the skiing? Not as much.
I did like it sometimes, but I also remember being simultaneously cold and sweaty, exhausted from carrying my skis about, terrified of even the slightest gradient and pretty stroppy a lot of the time (sorry, everyone I was with).
Following a long break, I've recently got back on the piste and have fallen in love with it. What's changed? Well, me. And the thing that has changed me most has been running. Here are the three big ways that running can make you, like, a super gnarly skiier.
1. You're Fit
Kind of a no-brainer, but having strong legs is good for making your skis move in the direction you want them to. And having good aerobic capacity is good lugging your skis to the chair lift/bar. A ski 'holiday' is basically exercising 7 hours a day, which is pretty tricky if you don't train much normally.
Healthy bodies recover quicker from exercise quicker. This is handy when you've been using your muscles careening down frozen tundra all day and expect to do the same for the rest of the week without fatigue and injury.
2.  You know the right outfit for the job
I used to think that bundling up like the Michelin man would keep me warm in sub-zero temperatures. Which it would. Until I started moving, at which point I would boil up, undo all my zips to let air at my skin, and then freeze. And repeat this cycle dozens of times a day, frustrated and clammy.
I didn't know about wicking! As we runners know, you need layers of technical fabric to pull moisture away from your skin and modulate your temperature. As luck would have it, Tribesports sent through one of their long-sleeved tops to try out the very morning I was heading to the airport. It was just the thing – warm without being heavy, with those lovely little thumb holes to stop Arctic blasts sneaking in. I liked it so much I kept washing it out with hotel soap in my en suite so I could wear it all week. (Note: I strongly doubt that it recommends that on the care label…)
3. Believe in Yoself!
Through running, I know that my body is capable of fantastic things.  Last year, I (sort of) kicked my first marathon's butt. I recently knocked over a minute off my longstanding Parkrun 5K PB, the day after drinking half a bottle of Shiraz.
These things helped give my the self-confidence to attempt my first ever black piste – "Piste Pour Bons Skieurs Seulement".  I didn't just manage to get down it – I properly skiied it, with style and even enjoyed the experience. But I know I  would never have even attempted it if it weren't for the quiet self-belief that running has given me over the last two years.
How rad is that??