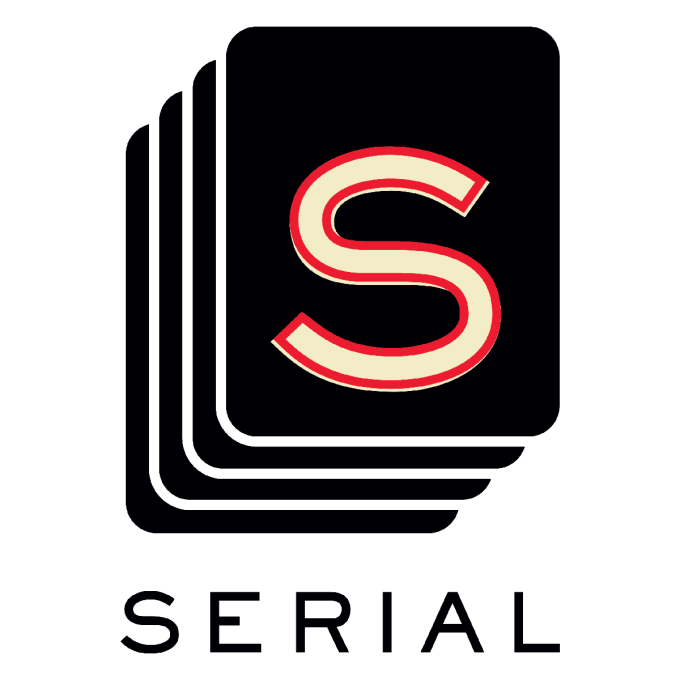 Serial was a gateway podcast, right? We all got hung up on it, worked out how to get our hands on the goods for the first time, and now we're mainlining them for hours a day, anxious for our next fix. I feel the same way about podcasts as I did when I rediscovered the library as an adult – "I get all of this information, for FREE? What's the catch?" It just boggles my mind that there is so much out there, all at your fingertips once you start searching.
As today is The UN's International Day of Happiness, I thought I'd round up some of the podcasts on the subject that have been totally rocking my world lately. Since taking my new job, I'm driving all over the country, and these are really helping me feel like time in the car or train isn't just wasted time. I actually finish a massive journey invigorated and inspired. I've hurt my calf and am having to go easy on running for a bit (Wail), but I know that these will be great on long runs over the summer, too.
I use a podcast app on my Android phone, and I know they're pretty easy to access through iTunes, too. If you need a little help accessing podcasts for the first time, this little video by Ira and Mary is pretty useful.
Let me know if you'd like any other podcast roundups – what subjects would interest you?
Gretchen Rubin has spent most of her career studying happiness – she's written books on the habits that reinforce it, the mindsets that work against it – and it shows in this well-informed but still fun show. She hosts with her sister, Elizabeth Craft, who provides a grounded counterpart to Gretchen's self-professed "happiness bullying" with a little light hearted sibling bickering. My favourite part of the show is the "Try This at Home" habit for happiness that you can put into practice straight away to improve your life. I've been implementing the One Minute Rule (ie. If a job takes less than one minute, do it right away and don't leave it to later) featured in the first episode and for something SO simple, I've found a little extra space to breathe in my life.
The show is only four episodes in, and I can't wait to see how it develops. I'd love to see it be a bit longer – it currently clocks in at under 25 minutes, and I always feel like there was more the ladies could have shared. It'd be great to see some little interviews with other people who study happiness, or case studies putting one of the theories in to practice.
Episode to Start with: Episode 1: "The First Podcast of Happier with Gretchen Rubin"
One Part Podcast by Jessica Murnane
My friend Elaina, who runs the beautiful blog Fint&Dejlig over in Copenhagen, turned me on to this show, and for that I am so grateful. On the surface, it's just a woman, Jessica Murnane, having unstructured conversations with interesting people, but it is SO much more than that. Every time I've listened to it, there has been at least one extreme truth bomb that has completely blown my mind and changed the way I think – from intention-setting to get what I want, to how my relationship with my skin has affected my perception of self, via letting go of pre-conceived notions of surrogacy and adoption. I was so inspired after listening to a show with author Rochelle Bilow while driving that I made a detour to a shop, bought a new notebook, and started writing the Veggie Runners book proposal right away, and on more than one occasion, after an episode has finished, I've had to turn off the radio just to have a little think about it.
It's like eavesdropping on two beautiful people in a trendy coffee shop – only you know whether that sounds like heaven or hell to you.
Episode to Start With: Episode 23: "Surrogacy, a Pigeon and Reinventing the Traditional Family with Mariah Naella"
I've only just started listening to this podcast, but I really love the premise – "It takes conscious, constant and creative effort to make a life worth living". Cool, right? The title is based on a Buddhist parable – each of us has two wolves inside of us, a bad wolf that feeds on fear, insecurity, resentment, everything rubbish and a good wolf, who feeds on joy, hope, love, passion. Which one survives? …The one you feed.
In this podcast, Eric Zimmer and Chris Forbes talk to notable people about consciously crafting your best life. Yesterday I listened to an episode with Josh Shipp, who grew up in foster care and now is known as 'The Teen Whisperer" for his work with at-risk youth. It was incredibly affecting, about struggling with your demons and setting up support systems to protect you from them. He talked about how external success doesn't necessarily make things easier, using a neat little turn of phrase I'm going to adopt – "New levels, new devils" – for his experience. Like the One Part show, it's very American in its sensibility and extreme openness, and does draw heavily on "recovery-speak", which might be a little jarring for we buttoned-up British listeners, but it is definitely worth a listen for beautiful moments of clarity and recognition.
Episode to Start with: Episode 66: Josh Shipp
Do you have any podcast recommendations? (Happiness, Health or otherwise)
Are you doing anything today to actively make yourself happier? If so, please share in the comments.