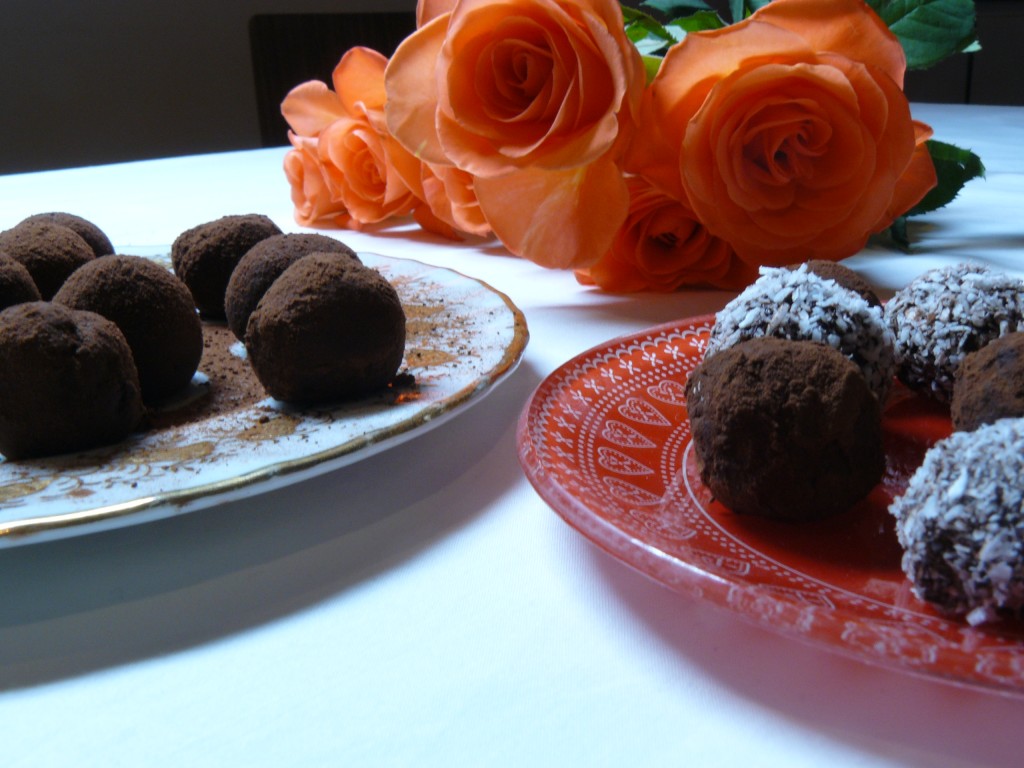 The ancient Aztecs believed that avocados had aphrodisiac qualities and the rumours have stuck. In fact, the link between avocados and libido was seen to be so strong that in the 1920s, avocado farmers actually sought to discredit the theory, trying to make their produce seem more wholesome.
Whatever the truth, you'll feel super sexy after eating these aphrodisiac Aztec Vegan Dark Chocolate Truffles, as they're animal-fat free and have no nasty additives but still taste like a totally grown-up treat. The avocado lends a rich smoothness without piling on fake fats so you'll look and feel fantastic whether the aphrodisiac does do the trick on your chosen paramour or not!
Dark Chocolate Vegan Aztec Truffles
Ingredients
2 very ripe avocadoes
3 tablespoons cream from the top of a can of coconut milk (put it in the fridge over night to harden it up a bit)
3 tablespoons agave nectar
3 tablespoons icing sugar
75g good quality cocoa powder, plus more for coating
Optional, for an extra kick – pinch of chilli flakes
Optional – 2 tablespoons desiccated coconut
Method
Put the avocados, cream from the coconut milk, agave syrup, icing sugar and 75g cocoa powder in a food processor (or use a stick blender) and buzz until smooth.  If you want a fiery truffle, add your pinch of chilli flakes in with all of the other ingredients.
If the mixture is not quite firm enough to roll into a ball, add more icing sugar (it can take up to a couple of tablespoons more – all depends on the avocados). Buzz again.
Put a few tablespoons of cocoa into a bowl. If you want to make coconut-covered ones, put a few tablespoons of coconut in another bowl. Roll the truffles between the palms of your hands, then roll in the coating of your choice.
Chill for 2 hours before serving. These need to be kept in the fridge until you want to eat them.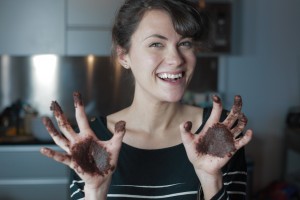 Warning – this gets finger-lickin' messy!