Intellectually, I knew that running a marathon would be hard. I pictured blisters, sore legs, maybe being sick a bit. In the end, the physical wasn't actually the worst of it. I had trained well, had some great kit and have learned (sometimes the hard way) how to fuel myself through a run. I was gratified to find out that those things made a difference.
What was most difficult was the emotional side of marathon running. I had deeper troughs and higher peaks during those 26.2 miles than I possibly ever have had before. To describe them, the only way I can think is to take you mile-by-mile.
 Plain Sailing – Miles 0 – 13
The atmosphere at the Yorkshire marathon was incredible. As the route went through residential areas, loads of people came out in their slippers and cheered from their gardens. It was wonderful. We did the first half of the marathon in 1hr 55, which is 3 minutes faster than my Half PB. What was the advice that every person ever gave for your first marathon? Don't start out too fast? Oh… Something was going to have to give.
Brat Attack – Mile 13
Ask anyone who knew me when I was a teenager – I was ridiculously nice for a teenage girl. No attitude, no talking back, no stroppiness. Turns out, I was saving it all up for 13.1 miles through my first marathon. I had my first ever serious brat attack as we crossed the mat halfway through the marathon. Realising that I had to do a whole half marathon again, something snapped in me. "I HATE this. I HATE running. This is HORRIBLE." – I had a full minute of pure Veruca Salt.  I stopped at the side of the road and (this is embarrassing) literally stamped my foot. Mum had to be the most 'mummish' that she has had to be for years. She held me by the shoulders and had to talk me round "You can do this, you don't hate this, pull yourself together."
Going our own ways –  Mile 18
We kept running, and I never actually slowed to a walk, but my pace did get slower and slower mile by mile. Mum had a lot more energy in her legs than I did, and was having to stop and wait for me every 200 metres or so, I was really holding her back. At about 18 miles, my pace had slowed so much that I knew we weren't going to beat mum's marathon PB if we stayed together. So, I told her to head off without me and keep going. She took some persuading, but eventually set off on her fast little legs without me. I never had any doubt that I would finish (not even a moment, strangely), but how fast I would manage was another matter. With my picture of Terry Fox clutched in my sweaty hand, and an affirmation "I can do this", I continued on alone.
Just a Parkrun to go – Mile 23
From mile 21, I gained a new mental strength, knowing that I had just a short way to go. Once I got to 23 miles, I was positively cheery, and announced to everyone around me "Only a Parkrun to go!". This went down better with some than others. One woman, on a different page to me, grumbled "Easier said than done, I didn't want reminding", while others were quite pleased with it. Over the next couple of miles, a few of us were crissing and crossing each other and egging each other on "Good parkrun, eh!", "Nearly halfway through the Parkrun, don't stop now!"
Sobfest – Mile 25.5 
With just over half a mile to go, I was surprised to find myself wracked with sobs. I wasn't sad, just incredibly overwhelmed. We raised over £1000 in the memory of my late uncle, and pushed ourselves to the limit for it. I saw one of our twitter friends, Gemma, at the finish line and I must have looked a state. Running, grinning, crying, just so happy to be exactly where I was.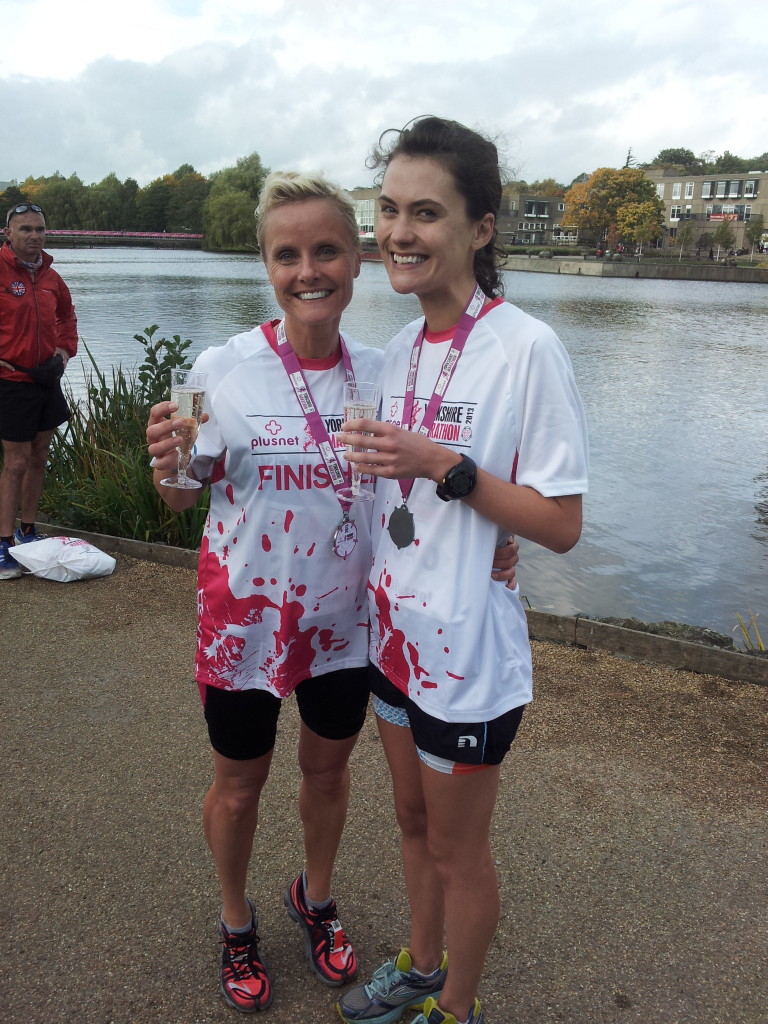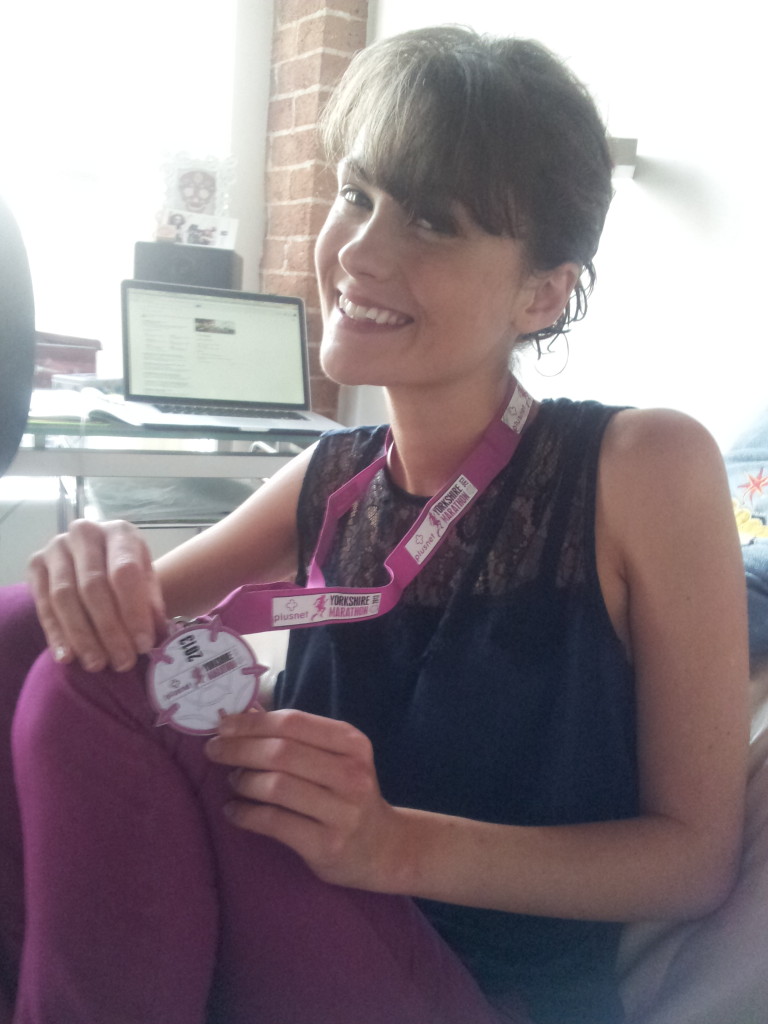 I was incandescent afterwards. Effervescent. I was a marathon runner. I am a marathon runner. I don't know when, or if, I'll get over that feeling.