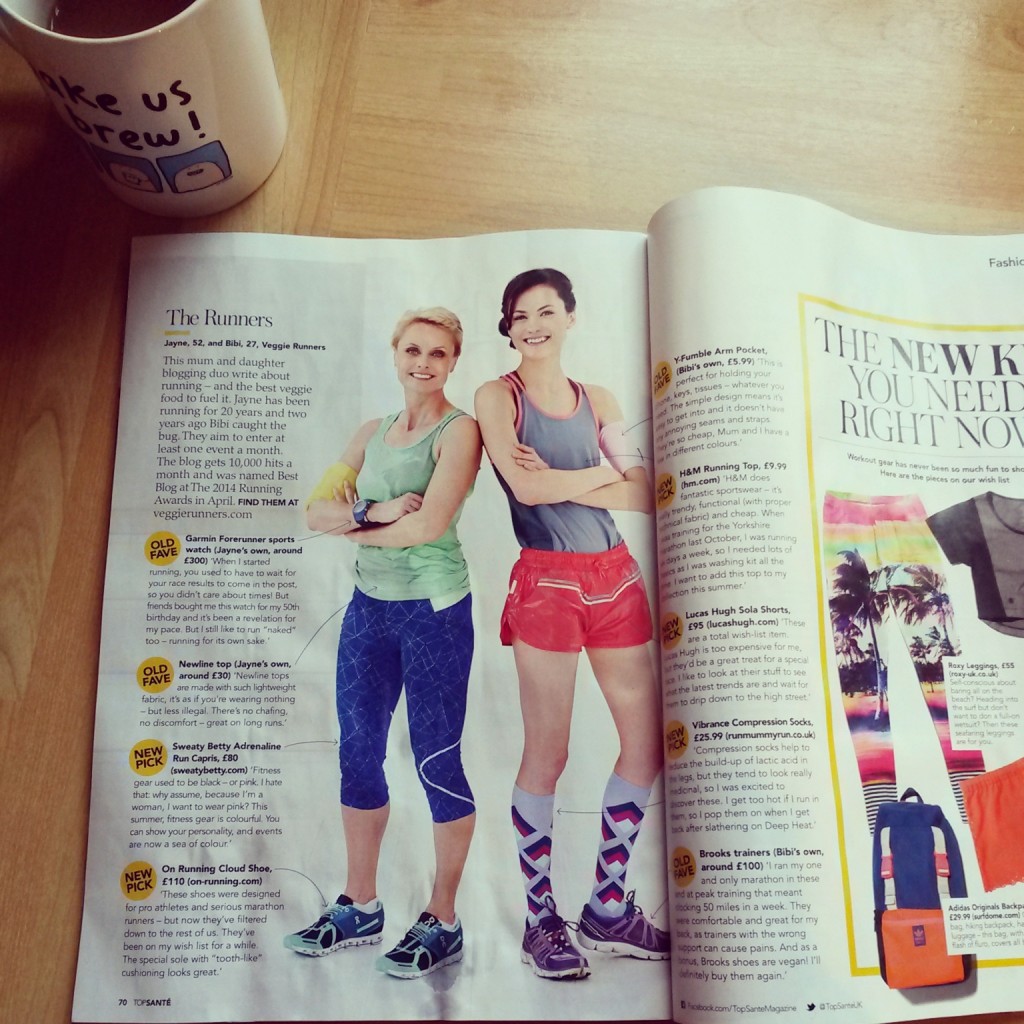 If don't get enough of our chatter here and on Facebook, Pinterest, Twitter and Instagram, in the UK you can find us in newsagents near you, too.
We've featured in lots of publications promoting active living and delicious, healthy vegetarian and vegan recipes. Features include Top Sante (see above), The Guardian, Women's Running, Red! magazine, Vegetarian Living, Hello and MSN online, and the Northern, Southern and Scottish Running Guides, among others. We're true fans of all of the publications and are honoured to be a part of them.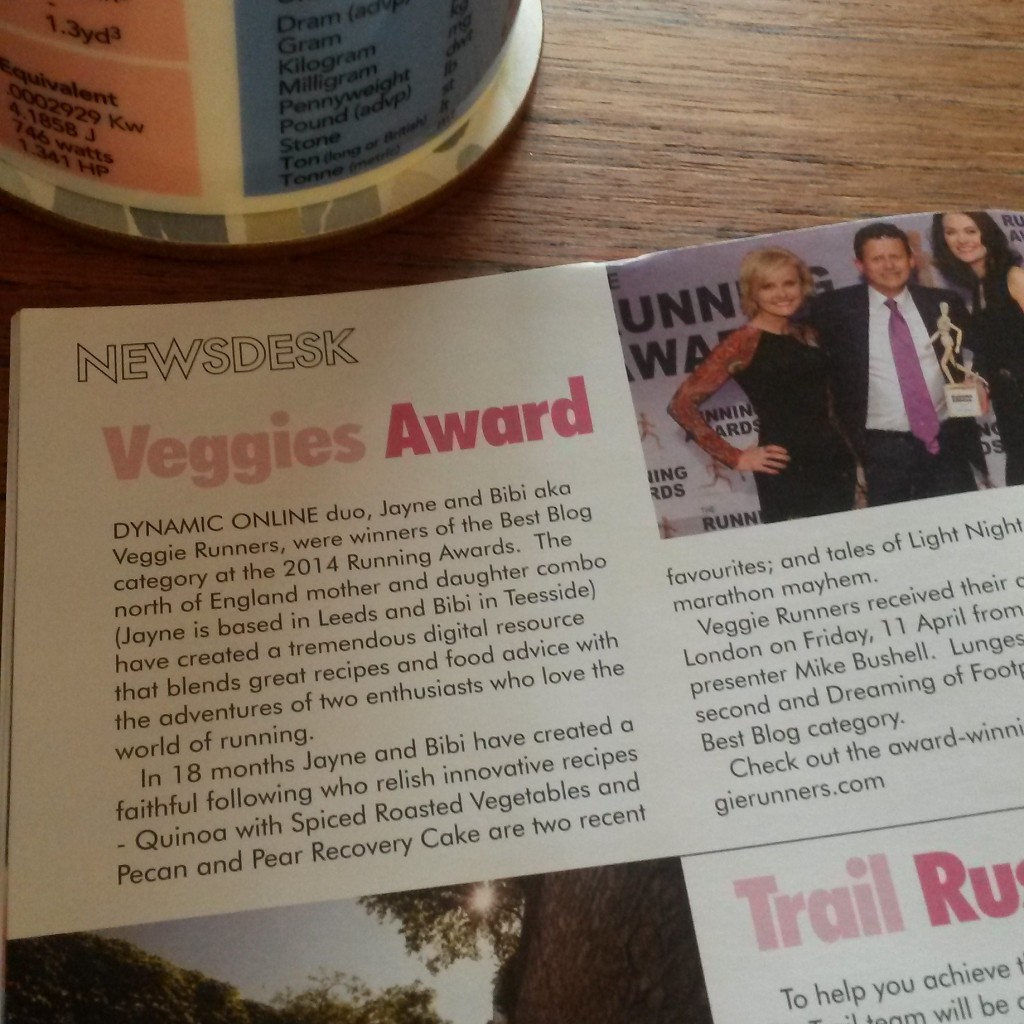 We're personable chatterboxes with a wealth of information about running, fitness, food and healthy lifestyles, plus some mind-blowing tasty recipes.
If you'd like to feature Veggie Runners in your publication, drop us a line at info@veggierunners.com and let's talk!