During the summer, I began making big, bold complicated salads for myself for my packed lunches and (this sounds a bit dramatic) they changed my life. The springy leaves of rocket, and the seeds and olives I had to chase around my plate with a fork had an unexpected side effect – I had to concentrate on my food, using both hands and all of my attention. Yes, the ingredients themselves were nutritious for my body, but sitting focussing purely on my plate was true sustenance for my mind. I would return to work after lunch with a renewed sense of centred calm. Without really realising I had done it, I had basically invented eating mindfully for myself, out of necessity. (Believe me, I did try propping my phone up in front of me a few times, so determined was I to keep holding on to distraction…)
How often do you eat a sandwich, both eyes on your smartphone? Scrolling gorgeous, overly curated food on Instagram while you ignore the very real food in front of you.  Or eat standing up in the kitchen, only noticing your food as you finish the last bite and think "is that it?". Lunch at al desko without a pause between spreadsheets and emails?
As the world becomes more aware of the incredible power of living in the now, it makes sense that we begin to see how it can help in all areas of our lives. From running mindfully (which we were posting about way back in 2012, ahem!), to being truly present during our morning commute – mindfulness has found its way out of the meditation room and into our real lives.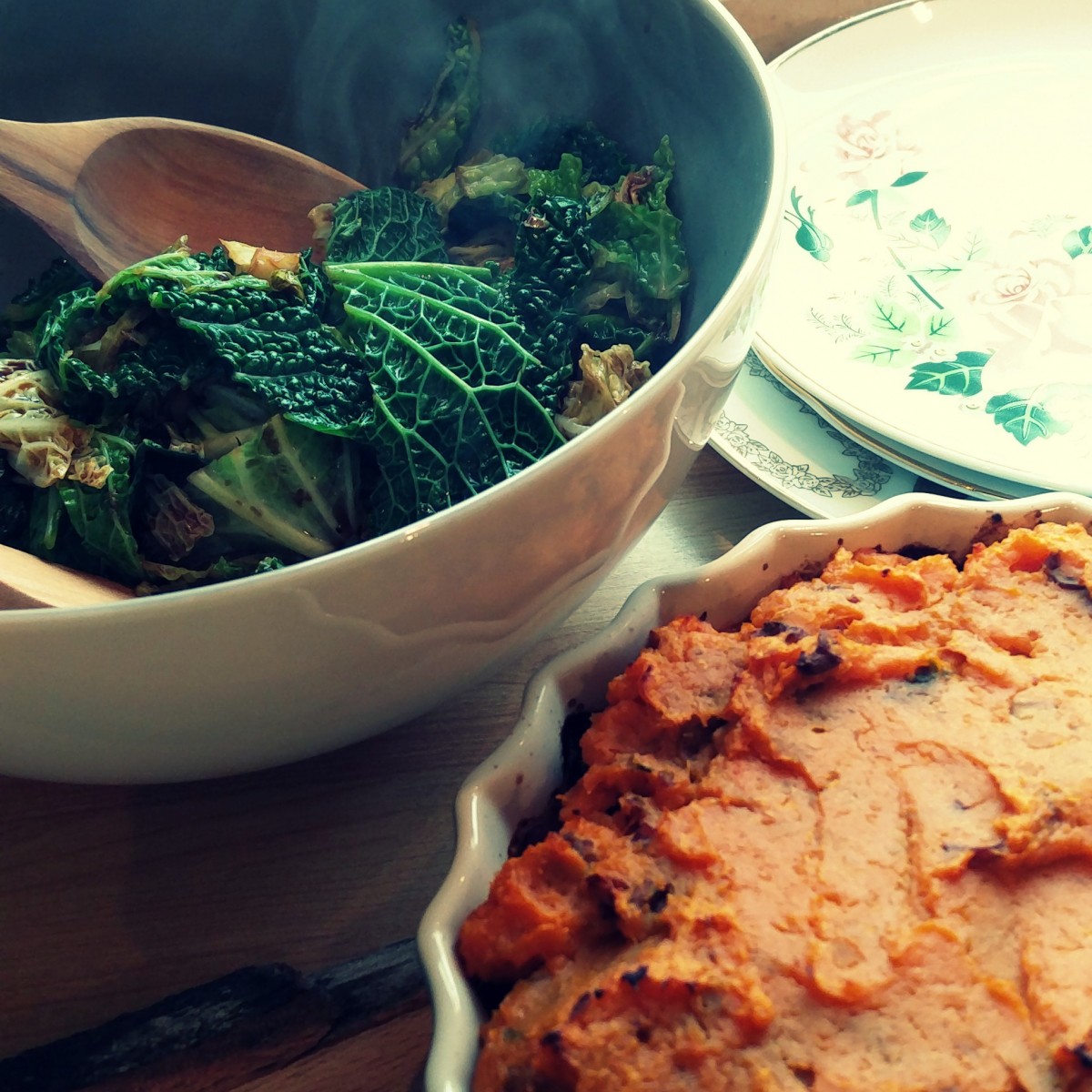 Benefits of eating mindfully
Helps you to take real pleasure in your food
One of my favourite quotes is from Henry David Thoreau- "Life is too short to be in a hurry." When we zoom through life, we see less. Taking a moment to notice your food helps you to truly appreciate how your food and the act of eating play on all of your senses. You're only going to eat this meal once – pause and literally savour the experience.
Makes you a better cook
As a passionate recipe experimenter, this benefit has been unexpected and exciting. By sitting and really noticing how my food feels in my mouth, there is a better feel for how the food interplays and what might be missing. This is particularly handy in those big, bold salads that can keep being added to until the last bite – where listening to the little voice in my palette leads me back into the kitchen for toasted pine nuts, an extra squeeze of lemon or roughly chopped capers, adding layers of complexity to already fine dishes.
Control emotional eating
When you give yourself the chance to pause and think about your eating, and the way that it's making you feel, you're less likely to eat because you're sad/bored/lonely/passing through the kitchen. You eat more for pleasure, and to fulfill your body's needs. Less looking at an empty wrapper in your hands, and wondering where the heck the food went.
Eat until you are full
Planning your outfit for this weekend is interesting. Instagram is interesting. Even ruminating on the day's events and being full of regret at things said or unsaid is pretty damn interesting. What chance does your body have in trying to get your attention when it's actually had enough food? When we constantly distract ourselves from our daily life, we become disconnected from it. By taking a little more time with our food, and freeing ourselves from distraction, we give ourselves the space to actually listen, and to work out when we are full.
Eat in line with your values
If you're thinking more about your food, and where it has come from, you start to realise what is and isn't aligned with your authentic values. I'll be honest, it's a bit of a double edged sword – you do have to put a bit more thought into shopping, if you know that eating peanut butter with palm oil that's killing orangutans is going to totally bum you out over breakfast.
How do you begin eating mindfully?
As listeners to Simon Mayo and Mark Kermode's brilliant film review podcast know, the answer to "How do you begin eating mindfully?" is "You just begin eating mindfully". And it is almost just as simple as that. Don't wait until the moment is perfect, or you'll never get started. The next thing that you eat – take a moment to have a think about how it feels to eat in in that moment. You don't even have to think throughout the whole meal – just take a pause before eating, and put the smartphone down. Stop your mealtime multitasking!
Some questions to consider:
Pause for a moment before eating – how do you feel before you start?
How does it feel lifting the food to your mouth?
What is the texture like? Does the flavour change as you chew? Where in your mouth can you feel it?
How does the room you are in make you feel? Does the food bring up any associations or emotions?
What route did the food come from to reach your plate? Who was involved in getting it to you, from the farmers, to the people who harvested it, to the people who stacked your shelves? Who cooked it and put it on your plate? If it's not too hippie-dippie for you, you could even offer up some thanks to all the people (and potentially, animals, if that's your bag) who were involved in those processes, both close by and around the world.
If you're not sure where to begin, or you find that your mind is really wandering – the app Buddhify has a 9 minute guided meditation for eating, which prompts some of these questions, bringing your focus and attention back to the plate in front of you. Once you've done it a few times, you begin to remember the questions even when you're by yourself.
We were sent Riverford organic recipe boxes containing recipe cards and ingredients to craft some of Anna Jones's beautiful dishes, from puy lentil and sweet potato cottage pie to warm kale salad. They're such a lovely thing to concentrate your mind on when eating mindfully – incredible flavours and textures, and all veg is organic and locally sourced, and the recipes are totally vegetarian and delicious. Sadly, they weren't all vegan, but we're sure they're just waiting to work with us to craft their totally plant-based veg boxes, right?