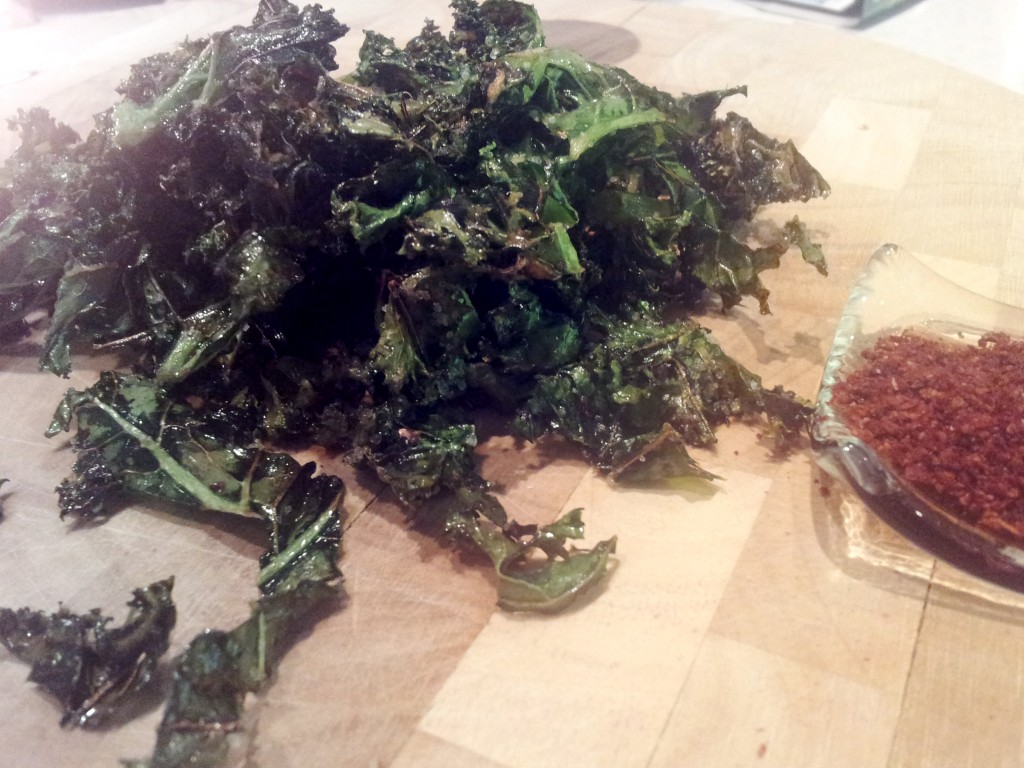 Are you taking it easy this January, food wise? Laying off the potatoes for a bit? These kale chips are not only healthier than any fried snack food, but even more moreish and super delicious. If you haven't tried kale chips, or have only bought the bagged kind, prepare to have your mind blown.
Beloved of Yottam Ottolenghi, sumac is relatively new on foodie tables. It's a chunky powder made from the fruit of the sumac plant, and it has a bright, citrussy flavour. It pairs beautifully with the earthy kale, and just thinking about the crunch they have is making me wish that I hadn't already scarfed all of them.
Makes a couple of cereal-sized bowlfuls.
1 bunch kale, thick stems removed and cut into smallish pieces
1 1/2 tbsp olive oil
1 tbsp sumac
1/2 tsp maldon or other good-quality salt
1. Preheat oven to 175 degrees.
2. Wash and scrupulously dry your kale. It will only crisp up if the leaves are pretty much bone dry. Put into a bowl and add the rest of the ingredients. Toss thoroughly with your hands until every scrap is covered in the oil mixture.
3. Spread out approx 1/2 of the mixture on a non-stick baking tray, leaving lots of room for the air to circulate.
4. The length of time these take depends on the kale, your oven, you oil, the relative humidity! Put in the oven for 5 minutes, then toss them about a bit and cook for another 5ish minutes. Stay nearby, and don't be afraid to take them out if you think they're beginning to burn.
5. Put your cooked ones in a bowl, then put the other half of kale on the baking tray and into the oven, keeping a close eye and turning again.