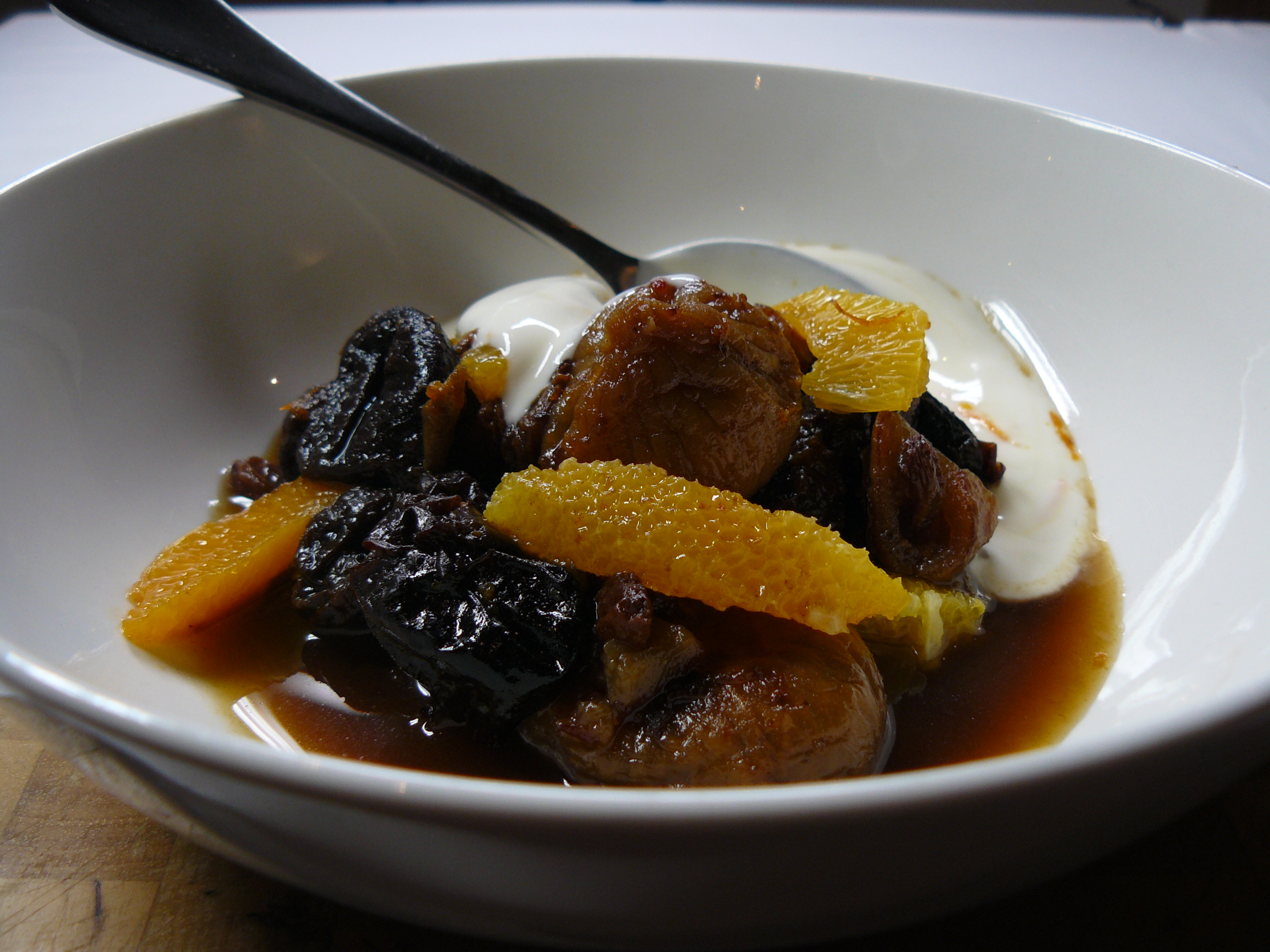 This Orange and Earl Grey Winter Fruit Salad is easy and economical but it tastes like a million dollars. If a million dollars were delicious, which it is probably not, unless you have a very vivid imagination and/or fruit for money. But you know what we mean.
It's multi-talented too and can be served in a whole host of different ways. It's great warm or cold for a healthy but fancy-looking dessert, it's fab with porridge and it's good served with breakfast cereal. It makes plenty, which is fortuitous because it's so tasty you'll probably want it with lunch and dinner too. Served as suggested, it provides a good balance of carbs, protein and fibre, as well as a whole heap of vitamins and minerals (especially Vitamin K, calcium, potassium and iron). It tastes like you're spoiling yourself rotten but is actually incredibly good for you.
Orange and Earl Grey Winter Fruit Salad
Makes 6 servings
For the salad:
750g of a mixture of dried fruits (prunes, dates, figs, sultanas)
3 tbsp honey
1 earl grey tea bag
2 oranges
Zest of 1 of the oranges
For the yoghurt:
500g low-fat Greek yogurt
Zest of the other orange
To serve:
Piping hot porridge
Method
1. Boil the fruit in a pint of water with the honey stirred in for 10 minutes. Take off the heat, pop the tea bag in along with the zest of one of the oranges and give it a bit of a stir. Leave to infuse for ten minutes then fish it out. (A teabag is not like a sixpence in a pudding if forgotten about).
2. Segment the oranges into the fruit mixture, letting the juices drip into the bowl as you do.
3. Zest the other orange into the Greek yogurt.
Serve the fruit and yoghurt together for dessert, or with porridge for breakfast. In both cases, drizzle on some of the fruit juices for extra yumminess.