Now that I've gone long and steady, I'm ready for my next challenge at the upcoming Abbey Dash 10k – short and speedy. I'm just not 100% sure where to begin.
I have to not lose sight of the progress I've made, since I ran my first race in 2012. I just am not sure how to make the next leap – to a sub-50 minute 10k.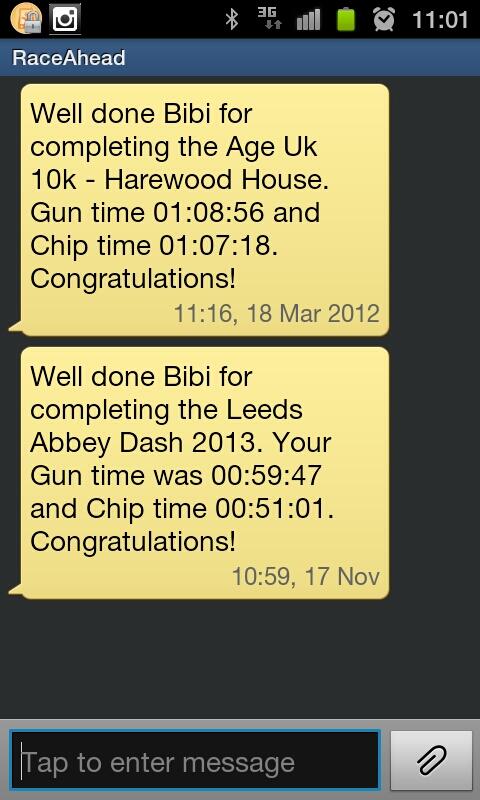 Last year, I banded together with a whole bunch of other running bloggers, as part of the #Sub50project, organised by Sian over at Dashing Divas.  We drank beetroot juice and Lidl energy drinks before Parkrun, and I was single-minded in my goal to duck under 50 minutes… until I did the one race I had signed up for, missed the target, and promptly forgot all about it. Marathons, half-marathons and triathlons took centre stage instead and the 10,000m didn't cross my mind. (Doesn't 10,000m sound professional? I'm like my girlcrush Jo Pavey.)
Lately, though, the itch has come back. Since last year, I've only done one 10K, at the very well-organised and friendly Billingham 10k. I was convinced I'd nailed it, was coming up to 8.5k with seconds to spare on my pacing then – I turned a corner at 9k into a hurricane (light breeze), holding me back like swimming in one of those tiny pools with a current in, exerting effort but going nowhere. I had nothing left to give, even as I knew I was just about to miss my hard-fought target. I came in at a very respectable, but not quite good enough, 50:04.
So, in my best Princess Leia – Help me internet, you're my only hope.  What is my best chance of getting faster in, oh, 3 weeks? I did a fartlek session with a running club while I was away working this week. I wanted to pack in at least 23 times, but was being just outstripped by someone with a hacking cough, who should have been in an iron lung rather than pegging about in the dark and rain, so I chased him, making sure he didn't fall down in a bush in the night. Which added a good element of danger to the session, and did make me work very hard.
Einstein got the theory of relativity when he noticed how tiny the 'rest' lamppost gaps are compared to the 'run your guts out' lampposts.

— Veggie Runners (@VeggieRunnersUK) October 21, 2014
I know speed work is good – what else? And what specific speed sessions? 
Have you ever noticed a step-change in your speed? What did you do to get there?