There are many great things about writing Veggie Runners but the best of all has to be the people we get to meet. Spending weekends with each other – yay! – in the company of other runners talking about pretty much nothing but running. Our idea of a great time. Yeah, OK, it's not for everyone but it definitely works for us. Look at the smiles on our little faces on these photos from last weekend. We had the best time, first at the London Marathon Expo and then at The Running Awards.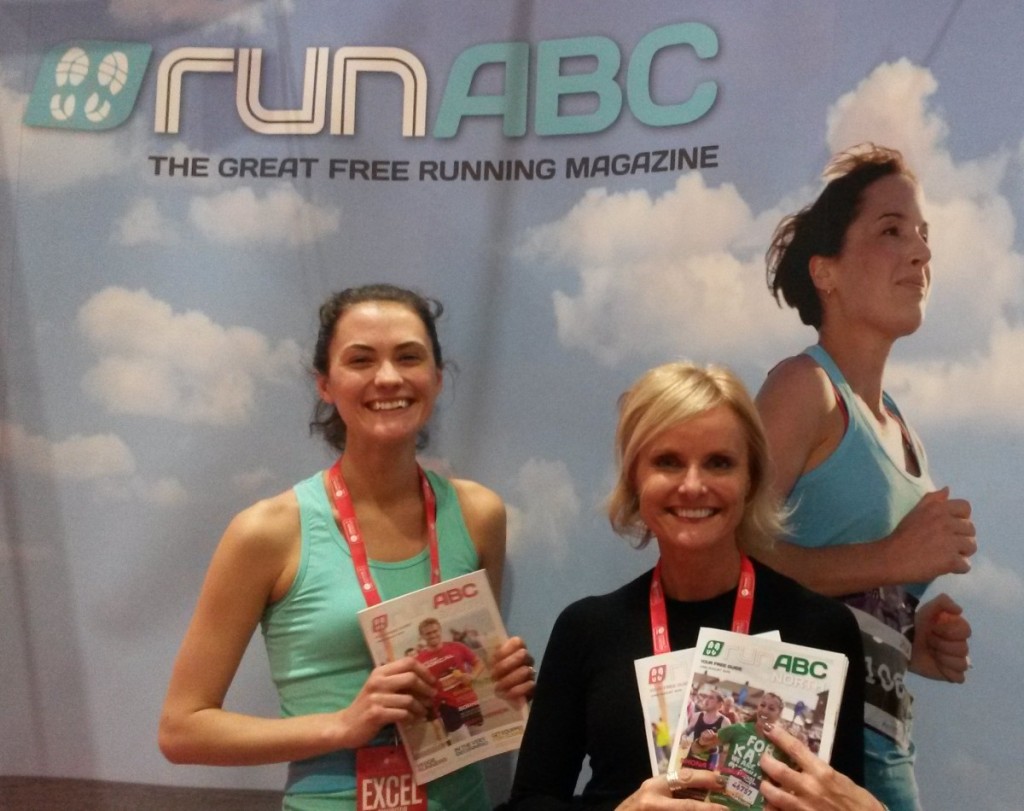 At the expo, we were letting the world know that we now write a regular column for RunABC magazine. I know! Pretty cool, eh? This is the new-style magazine that was formerly the Northern, Southern and Scottish Running Guides. Though it was hard to improve upon, it's now bigger, better and has run chat from us as well as an exclusive recipe each edition. What more could you want from a free magazine?! There's lots more too, including local race listings in each regional edition, tales of running adventures and lots of training tips. It's a fab magazine and, as I can't help but repeat, completely free. Pick up your copy from your local parkrun, running store or sports shop.
The Running Awards is a kinda glitzy affair (like the Oscars for trainers and bumbags) which gave us chance to get a bit dollied up for a change. We had our make up done at Illamsqua in Soho, back combed our hair, frocked up a bit and headed out to the O2 arena. We won Silver in the Best Blog category, coming second to lovely Julie from Too Fat To Run. We love what she does – she's all about body confidence and being fit and active, just like us – and we were thrilled that the other place in the competition went to the indomitable Susie Chan. So a clean sweep for the ladies, which was fab. Damn straight, These Girls Can!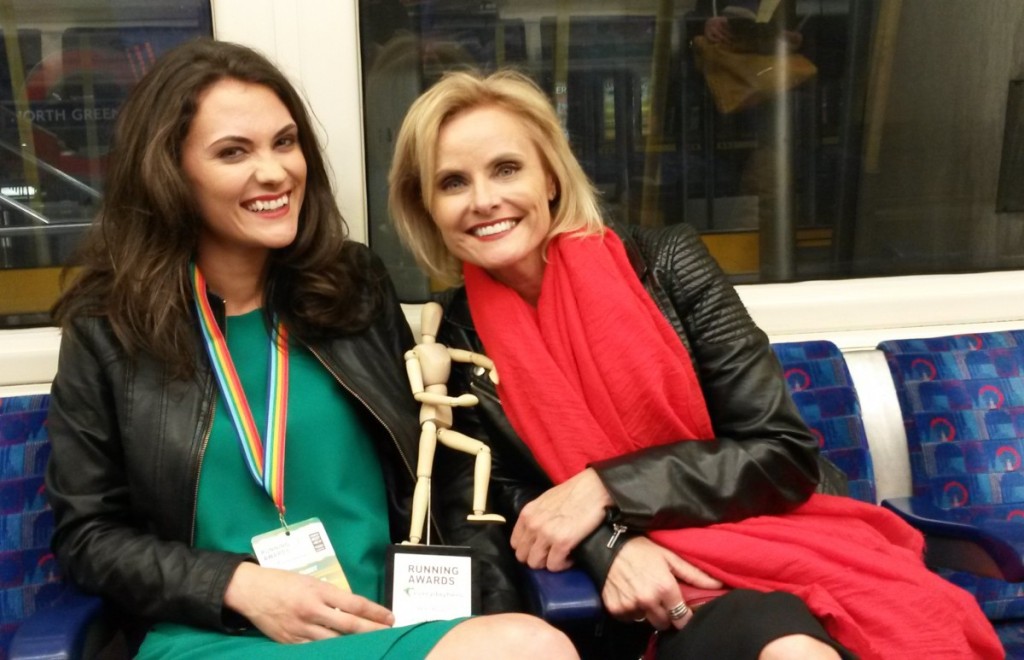 We danced some, chatted to loads of great people (too many to mention – good thing they didn't let us make a speech, we'd still be at it). As midnight struck we, um, rocked the Jubilee Line home. No golden carriage for us but, hey, public transport is more eco, innit? Cinderella clearly had no social conscience.
We can't thank you all enough for voting for us. Well, I guess we can. THANK YOU and then THANK YOU some more! We love doing what we do and knowing that you like it too makes it all worthwhile. That and the chance to ditch the lycra and slap some lippy on once a year. Running Awards, we'll be back-ack-ack 🙂
*We didn't do the marathon, btw – we were exhausted from all that fun! – but we did watch it on TV and cried like babies. Hats off to every single one of you who ran it and, like everyone, we must say #thankyoupaula – a fantastic run (she did 2.36 more or less jogging it!!) and a brilliant end to an amazing career.