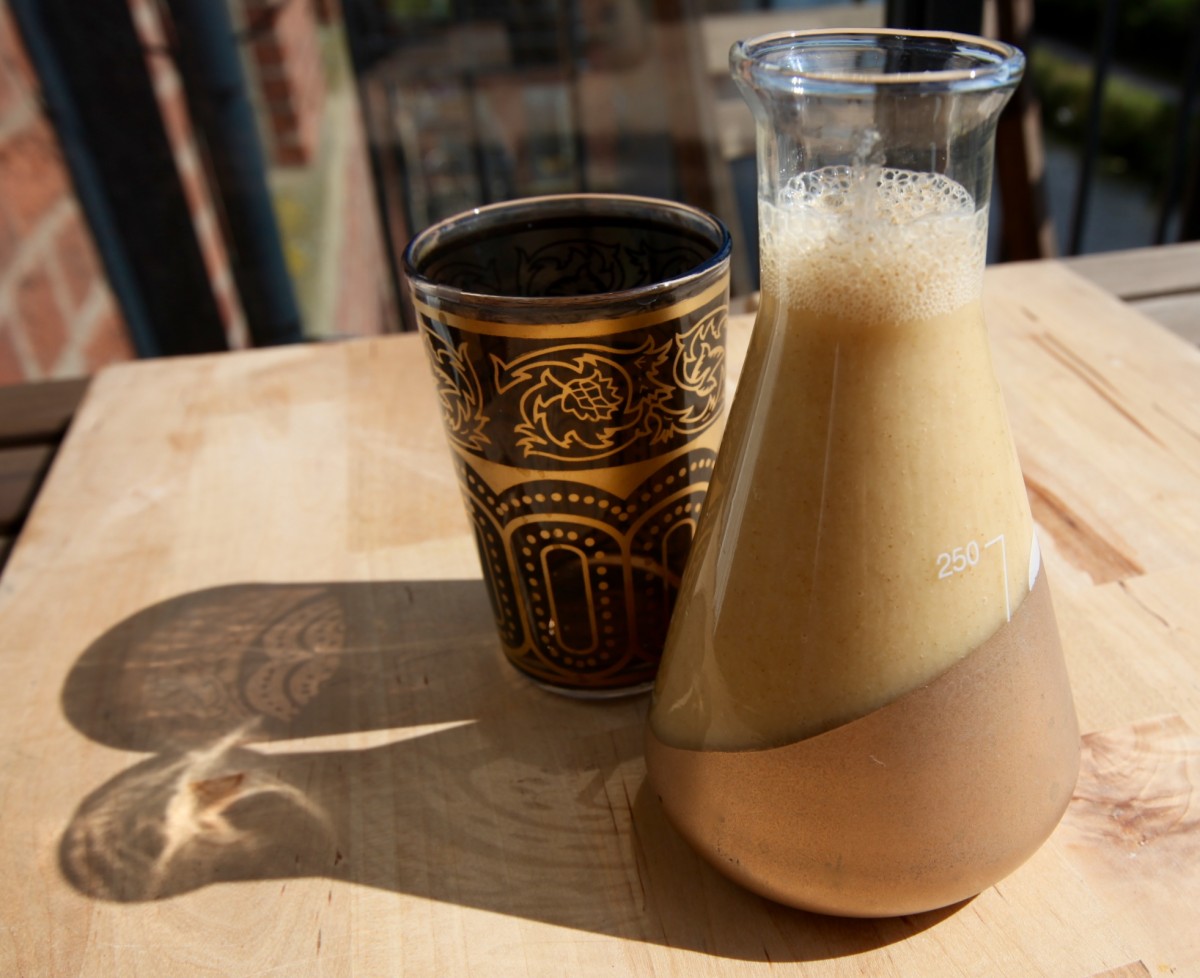 This vegan Melon and Ginger Recovery Smoothie uses a secret ingredient – the melon seeds.
Melon seeds have some great health benefits, which happen to be perfect for runners when combined with the other ingredients in this delicious recovery smoothie. And, if you run regularly, you'll know that recovery foods matter. There's a strange contradiction in training hard. One the one hand, you get fitter and stronger. On the other, the stresses training puts on your body can really take their toll on your muscles and your immune system. It's important to keep ensure you're looking after yourself every step of the way, making sure that you do everything you can to keep your body happy.
This recovery smoothie is one tool you can add to your armoury. It contains ginger, which helps to reduce muscle pain and soreness – just perfect after a long training run. It has chia seeds to help promote muscle repair. Best of all, it has cantaloupe melon, which along with lots of Vitamin C, contains a healthy dose of Vitamin A, which helps to keep your immune system in ship shape.
Not only that, by using the seeds in the smoothie, you add more healthy plant-based protein, fibre and an extra vitamin boost. Better still, using the seeds avoids the messy hassle of scooping them out – just peel and chop the amount of melon you're using and pop it all in your blender.
I can attest to the recovery properties of this. I ran 17 miles in marathon training yesterday then blitzed this up in my fabulous Froothie blender I drank some and then some more – I was very thirsty and it's very delicious. I'm feeling right as rain today.

Melon and Ginger Recovery Smoothie
Ingredients
1 litre apple juice
2 tablespoons chia seeds
Half a cantaloupe melon
2cm fresh ginger, grated
Half teaspoon almond essence
Instructions
Peel the melon and cut into chunks. Put the chunks of melon and the seeds, including the 'netting' between them, in a blender.
Pulse until frothy and serve.