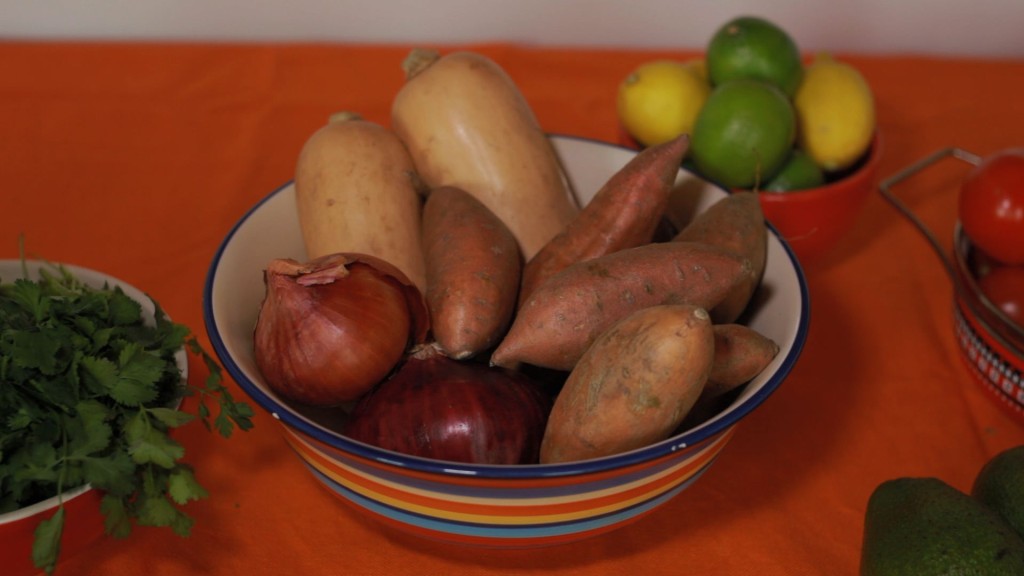 This Quinoa with Spiced Roasted Vegetables was one of the dishes we made for our vegan brunch after the Jane Tomlinson Leeds 10k. The only activities we ever contemplate on race days are running and eating so we needed tasty dishes we could prepare the night before. This one fits the bill perfectly; the constituent parts are very simple but when combined they make a stunning dish brimming with great flavours.
The recipe combines two of our favourite things – quinoa, which is a great source of protein, and our special spiced roasted vegetables (our Best Roasted Butternut Squash Ever is one of the most popular recipes on the blog).
We added the nutritional yeast salad dressing from our Vitamin B Salad, as it gives a lovely nutty flavour to the dish. All in all a winner, we think you'll agree.
It can be served hot or cold and is great with leafy salads or steamed greens. It's also good for lunch boxes.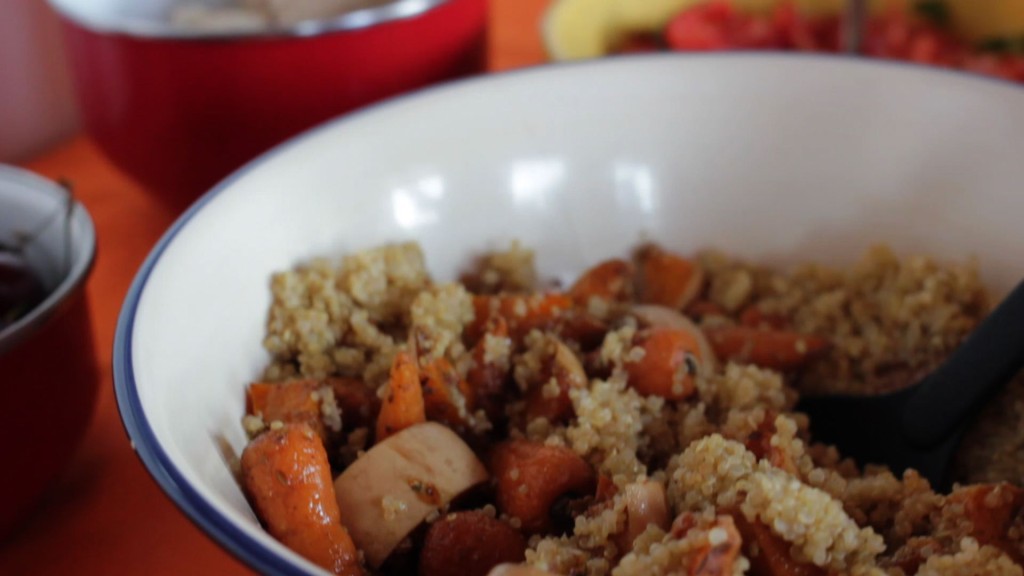 Quinoa with Spiced Roasted Vegetables
Serves 4-6
Ingredients

For the roasted vegetables
1 butternut squash, cut into bite sized pieces. Unpeeled.
500g baby carrots (or whole carrots cut into 1inch chunks)
1/2 teaspoon chilli powder
1 1/2 teaspoon cumin
1 teaspoon ground coriander
1 medium sized red chilli
2 teaspoon garam masala
1 tablespoon agave nectar or maple syrup
4 tablespoon olive oil
For the quinoa
1 cup quinoa
2 cups vegetable stock
For the dressing
1 teaspoon nutritional yeast (available from health food stores)
1 teaspoon soy sauce
1 tablespoon rice wine vinegar (or apple cider, something non-invasive)
2 tablespoon light-tasting oil (such as olive, groundnut, even vegetable)
Splash of sesame oil
Salt & pepper to taste
Method
Preheat oven to gas mark 5 / 375 F / 190C
1 In big bowl, mix all of the ingredients for the roasted vegetables together, tossing with your hands to get everything covered in that spicy, earthy oil.
2 Layer on a baking tray in a single layer.
3 Roast until the vegetables can be easily speared by a knife, approximately 25-35 minutes.
4 While the vegetables are roasting, put the quinoa and vegetable stock in a pan with a tight fitting lid. Bring to the boil then reduce to a simmer. Cook for 15 minutes, then remove from the heat and leave to stand for 5 minutes.
5 To make the dressing, place all of the ingredients in a jar and shake vigourously.
6 Place the cooked quinoa and roasted vegetables in a large serving bowl. Pour on the dressing and stir well before serving.
Images: Zsolt Sandor / MothershipUK