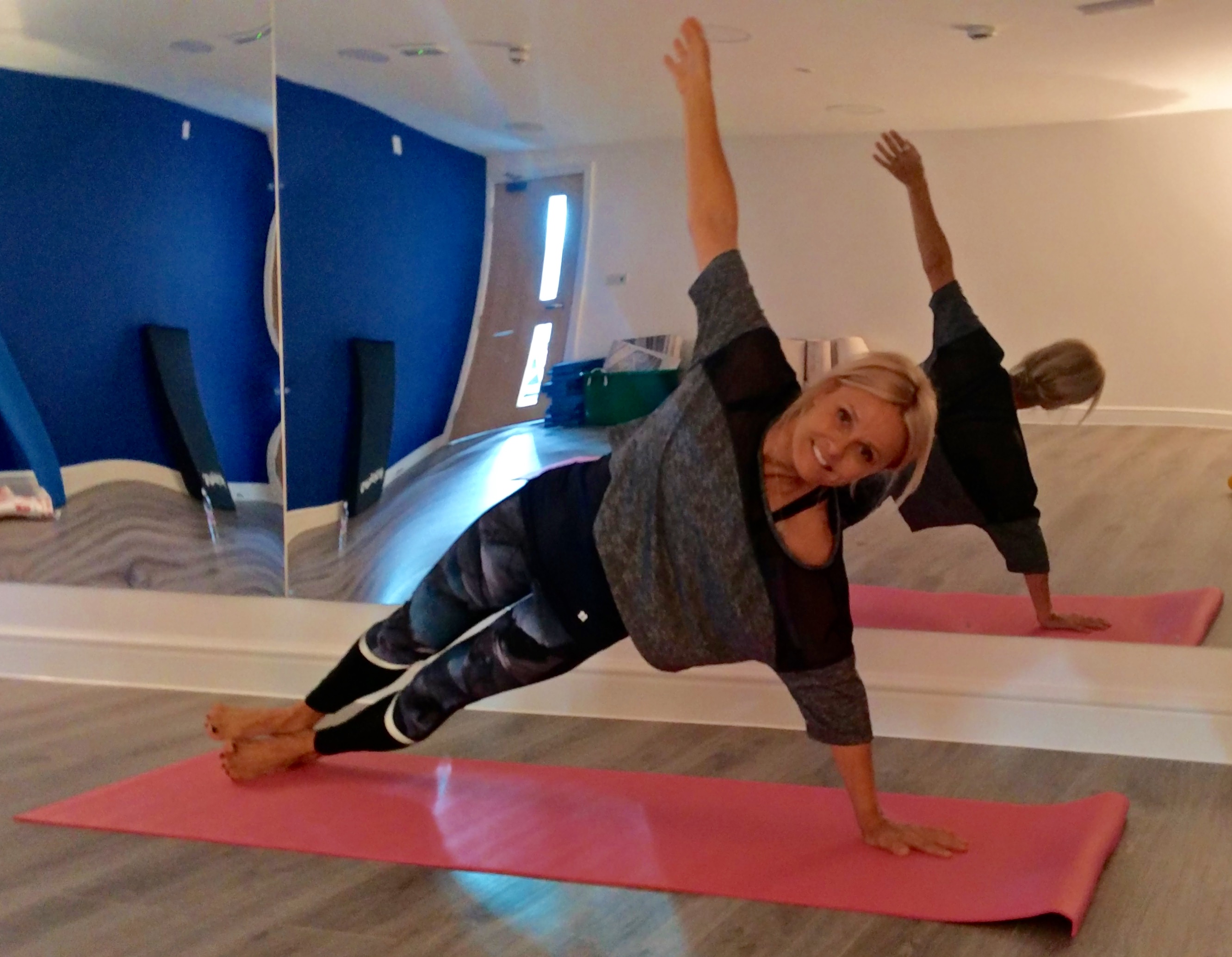 Pilates is great for runners
You probably knew that already. What you may not know is why it's good for runners. Laying on a mat making usually tiny, often slow, movements seems at odds with the power and dynamism needed for even a lazy-day run. I'm up for more or less anything – I run, of course, do yoga and Roga™, I swim and cycle and more – but I'll admit that I was a teeny bit sceptical about Pilates. What could it possibly add to my repertoire, I wondered.
Pink Lady®, the official apple of the Virgin Money London Marathon, asked us to try their new core workouts and, as we love a good pun (apple core, teehee), we decided to give it a go. Life being what it is, Bibi was busy and I ended up going on my own. I found myself laying on a lovely pink mat in L1 Performance, a glitzy gym in Leeds city centre, ready to be put through my Pilates paces by Ria, possibly the nicest instructor of anything ever.
Benefits of Pilates for Runners
I assumed that I knew what Pilates was about – make the core strong, strengthen the back etc. As it turned out, my knowledge was surface-level at best. As Ria explained, Pilates sees your body as an interconnected machine, helping every muscle to work in sync. Those tiny movements on the mat have a host of benefits, including:
Lengthening and balancing your spinal curves
Developing balanced back muscles
Increasing overall flexibility, strength and balance
Improving your gait
Developing a healthier range of motion in your hips and shoulders
We need all of these things for running, of course, and even just one core workout session with Ria helped me to see how beneficial Pilates can be for runners. I thought my core strength was pretty good but the session gave me some great tips on how to improve it further.
Feeling the impact of some of these slight, seemingly gentle movements on other parts of my body was a bit of a revelation too. For example, feeling a change in my adductors from paying more attention to my little toe came as a bit of a surprise! I could feel lots of other minute movements making changes in my body too. It's really easy as a runner to forget to think about the whole body working as one and the session was a great reminder to keep that in mind.
Regular readers will know that we're always banging on about not wasting money and the world's resources too so I really liked that it would be cheap/free to replicate these core workouts at home. Don't be fooled in to thinking it's all easy though – undoing bad habits with tiny Pilates tweaks can be quite hard work!
Pink Lady Core Workout Videos
As Ria is probably not available to lead a core workout for everyone who wants one, Pink Lady® have three series of Core videos on their website and on You Tube so you can check out the benefits of Pilates for runners at home. I'm definitely sold on Pilates for runners – recommended!

Blog post sponsored by Pink Lady®.  We have received payment but all opinions are our own.