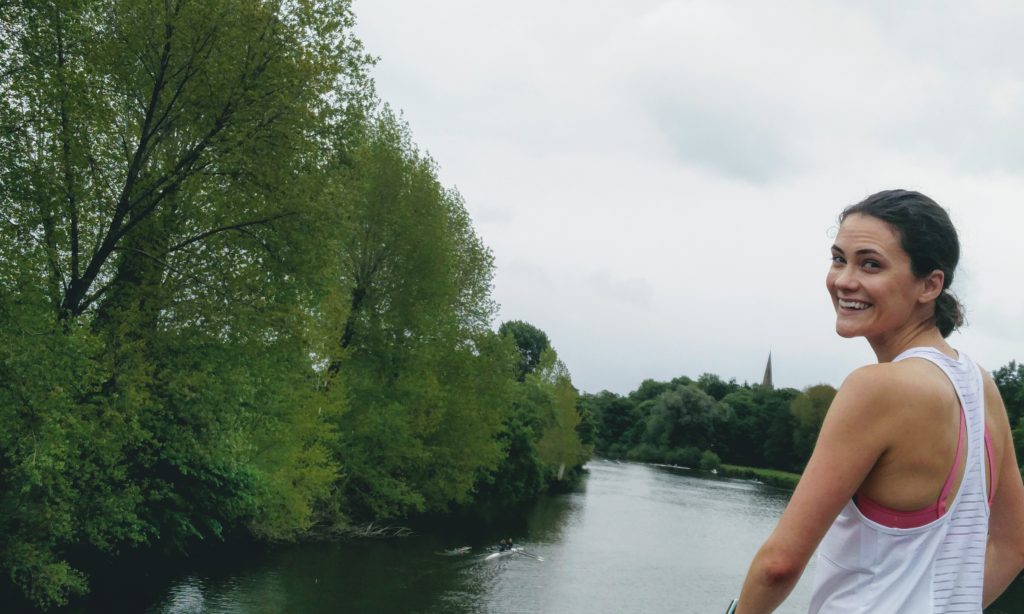 Mum and I live in different cities, and with our jobs to do and own lives to lead, we don't get to spend as much time 'one on one' as we'd sometimes like. So, when the great team at Visit Wales asked if we Veggie Runners would like to head up to Cardiff to experience the natural beauty of the Welsh countryside and the sporting legacy of the city, we jumped at the chance. We love to travel and going on a mother-daughter active travel break was a treat we couldn't pass up.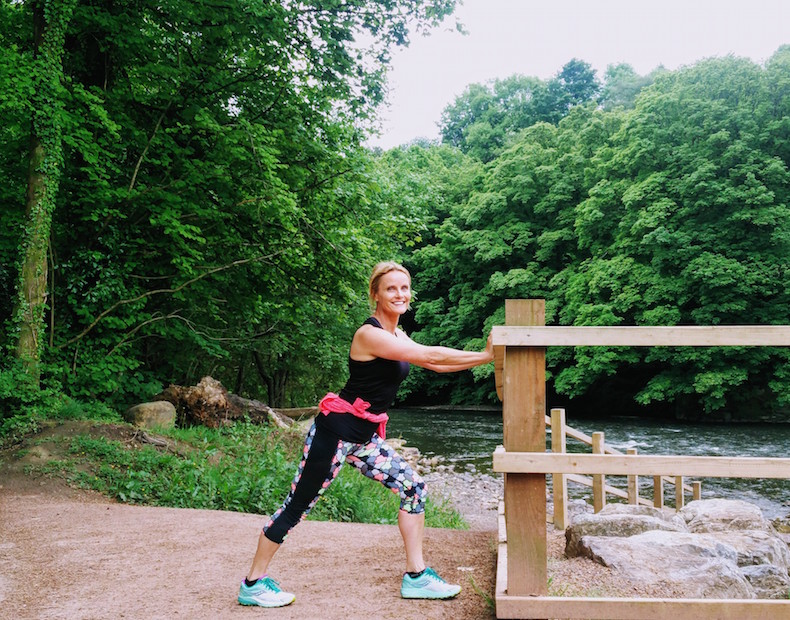 We were nerdishly excited to see the giant water sculpture in Roald Dahl Plass that was the entrance to Torchwood HQ in the old Doctor-Who spinoff TV show as we headed to the gorgeous St David's Hotel right on the water in stunning Cardiff Bay (heads up there will be lots of superlatives in this post – we had such an amazing time!)
On Saturday, we got the train from Cardiff Bay station up to Taff's Well and were pointed in the direction of the Taff Trail by a friendly runner. The trail is very popular with runners, cyclists, dog walkers and hikers and it's easy to see why. It follows the River Taff, and is secluded and picturesque enough to feel like a hidden world, but is well signposted and close enough to the city to ensure you never feel too lost.
We highly recommend using public transport for a one-way run – you get to explore way more than you would on an out-and-back, never have to repeat anything, and literally every step is towards the finish line. Everybody was so friendly on the route – lots of smiles and 'hellos' from fellow runners. We didn't get a 'bore da',  but as we would have died from excitement if we had, this is probably a good thing.
Taff Trail is mostly hard packed mud or tarmac, so if you're planning the same route, you'll be fine in your road shoes.  Overall, we did just under ten miles, but you could get the same train all the way to Merthyr Tydfil for a 20+ mile run or even up to Brecon for a homegrown Ultra, all coming back along the tranquil trail. One thing to note: the stretch we did towards the Cardiff end was very flat, it's, erm, quite undulating to say the least at the other end. The end of the route takes you into the stately Victorian Bute park in the North of the city, which helps ease you back into urban life gently after having felt a million miles away from city life all morning.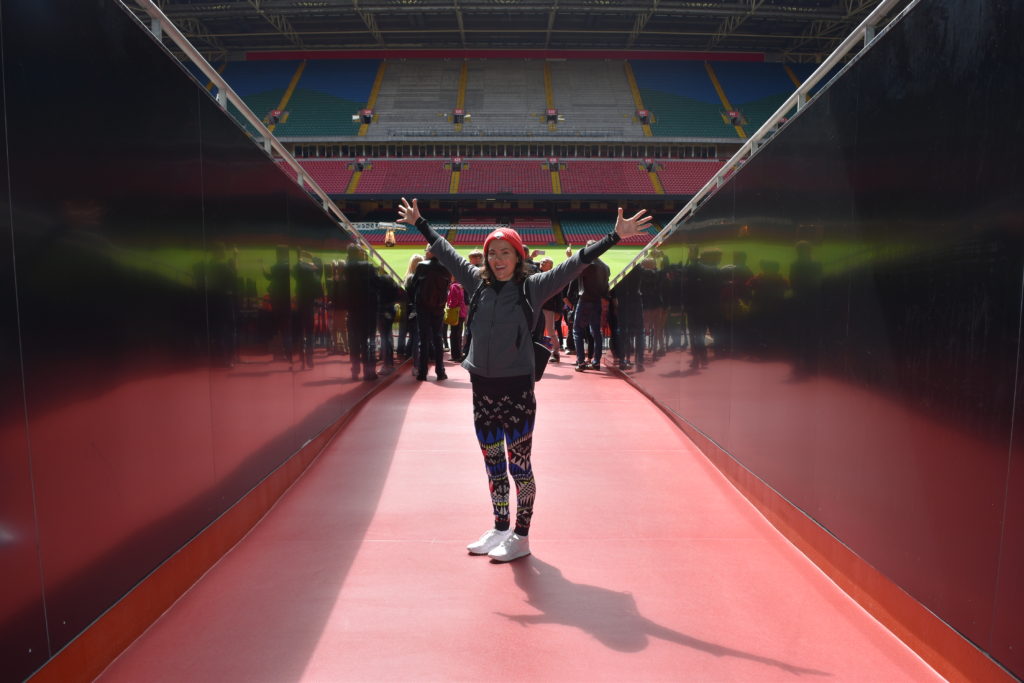 Our next adventure of the trip was a tour of the Principality Stadium, which will host the UEFA Champion's League final on June 3rd and is the home of the Welsh Rugby Union. As people who know next to nothing about either football or rugby, it was great to have a tour guide who was incredibly passionate about both sports. He actually managed to pique our interest enough we will certainly be tuning in to the UEFA final on TV, to see who is sitting in the President's Box, where Mum pretended to win the 2017 Women's UEFA Cup Final, which is also taking place in Cardiff next month. They played crowd noises and heart-thumping music as we stepped out to the pitch, and it helped you to feel a tiny, tiny inkling of what it must feel like to walk down the players' tunnel to a crowd of 74,000 cheering fans. I actually got goosebumps, and there was nobody there beside the people tending to the grass!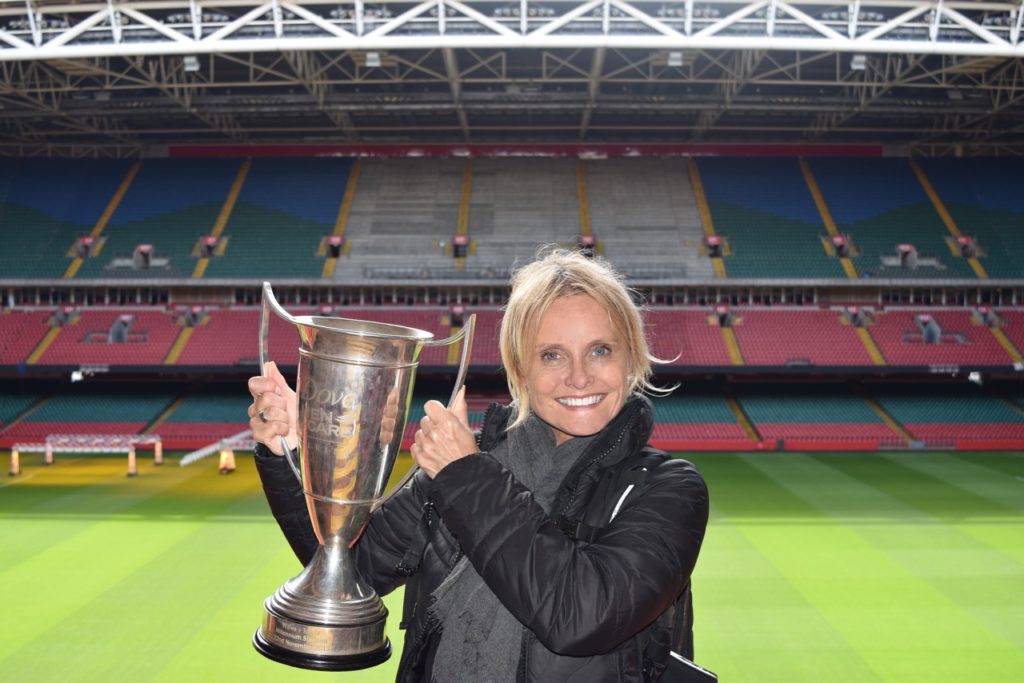 In the evening, we headed to Milgi, a hip plant-based restaurant to the North of the city centre, and were incredibly impressed. We'd scoped out the menu online and got ourselves quite excited, and thankfully the reality did not disappoint. From our shared starter of sweet potato rosti to our mains of vegan meatballs and carrot burgers, every element was perfection, with clever flavour combinations and great veg textures. We were worried that portions were almost too hearty for our appetites, but our lovely waitress gave us eco-containers to box up the last of our mains so that we could share a big slice of the turmeric-infused raw cheesecake that we'd had our eye on. It would have been such a shame to miss it – it was an absolute delight. The crowd and staff were cool and convivial, and it was definitely the kind of place we would make a regular haunt if we lived nearby. It also gave us masses of foodie inspiration so look out for new recipes on the blog soon!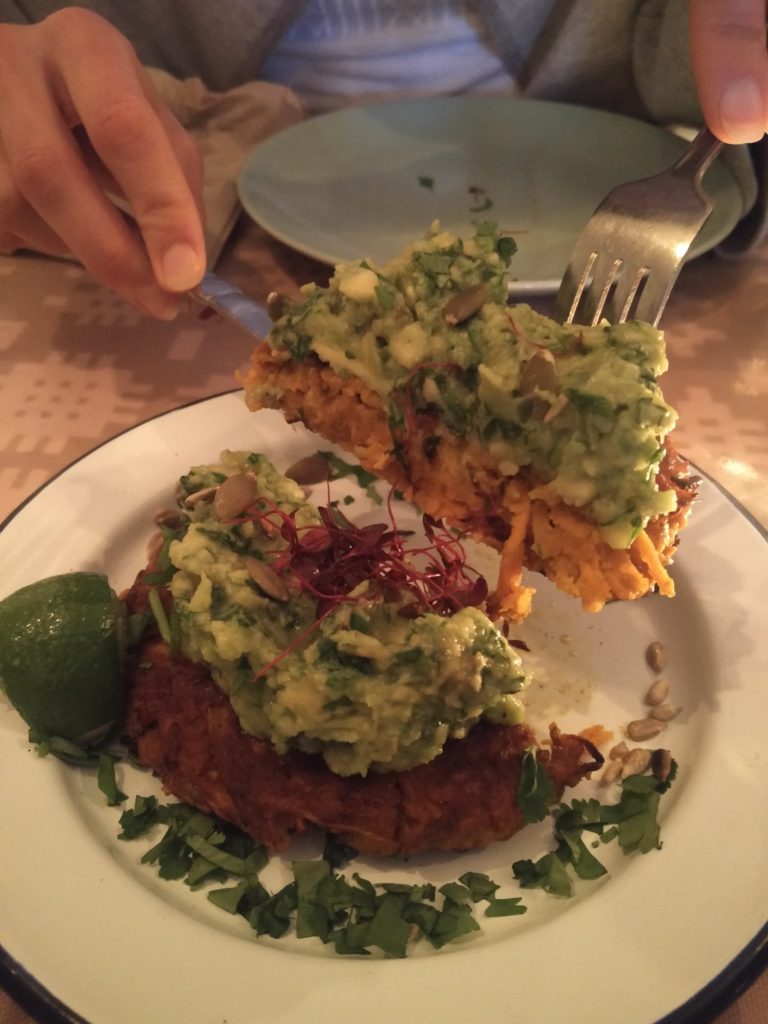 On Sunday, we had facials and chilled out in the spa of our hotel – as people who are always busy, it was perfect to be forced to relax and just be. Nearly 48 hours of mother-daughter relaxation was just what we needed this weekend, and Wales was the perfect place to do it – a winning combination of beautiful scenery, a fitness culture and great, unpretentiously cool nightlife. We'll certainly be back – and as Milgi's menus are seasonal, we can't wait to see what they have on next time we come to the city. Perhaps when Cardiff host the Six Nations Rugby next year at the Principality Stadium, when we'll need to fuel that unofficial Brecon Beacons to Cardiff Ultra we invented…