We've kept a baby alive for three months! And actually had a really lovely time while doing it.
While pregnancy is split into three trimesters of three months each, some baby experts also define the first three months of a baby's life as the fourth trimester. It's a period of massive change for your baby, and you – as your newborn changes from a bit of a sleepy blob, into a smiley little person; and you become a more confident parent.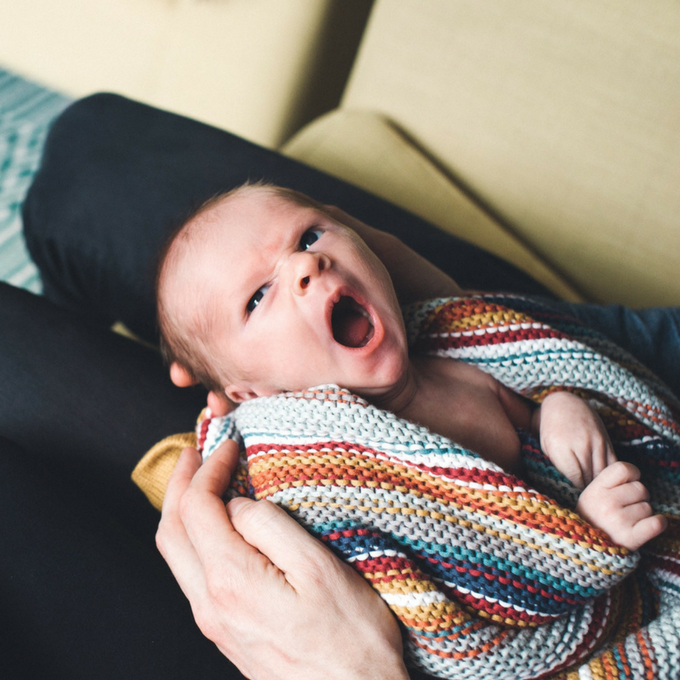 This post is about how we've survived and even thrived in Stanley's fourth trimester. It doesn't share any advice on looking after your baby – I've only got a sample size of one, and I think I'm doing a B+ job at best of it so far, so I wouldn't dare offer guidance on that. Instead, this post looks at the things we've done that have made the last three months pretty wonderful as a family. While it has definitely had its tricky moments, they've been far outweighed by wonderful ones. I'd say the fourth trimester is my favourite one yet (definitely better than our first trimester!!).

When people offer to help, believe them
Your friends and family like you. Everyone likes babies. So, when your friends and family offer to help you and your baby, they really mean it, and would actually really like the opportunity to be of service.
When Stanley was born, we had to spend two weeks in hospital while he had antibiotics for an infection. I rounded up a group message of everyone who had send a "let me know if there is anything I can do message" and asked if they would make us meals in exchange for baby cuddles once we were released out of 'Room'. Adam would come home each night from hospital visiting hours to find amazing vegan meals on the doorstep for him to bring in the next day, on a constant cycle. We were so thankful, nobody begrudged the effort, and they are all enjoying cashing in on their 'payment' now Stanley is home and smiley.
If people offer to help in a general way, it's easiest to ask them for specific things. Things you could ask people to do:
Cook meals for your freezer
Come over and hold the baby while you shower/eat. People who like babies will do anything for a baby cuddle, even if it's a grouchy baby.
Visit mid-morning to make you a drink and make sure you have breakfast. Some days I haven't eaten anything until 1pm, and having someone make me a cup of tea is heaven.
Take your dog out for a walk, or play with your cat. Our poor cats are so attention hungry, compared to when they were the centre of our universe, that they throw themselves at anybody who passes through the front door now.
Pick up little essential bits of shopping on their way to cuddle the baby. We've had toothpaste, almond milk and bread brought to us by helpful people when we've in the last few months. Send pictures of the brand you like along with the request to make it less stressful for visitors.
It's over said, but it really does take a village to raise a baby – take help wherever you can, and make your own village where you can. (The other thing that is said all the time, and is so true is "Sleep when your baby sleeps" – DO IT.)

Get a sling!
I cannot stress this one enough, I really feel like wearing my baby has saved my sanity over the last couple of months. A sling provides a great transition from womb to real life. Your baby has spent the last nine months all cosy inside – the temperature was constant, they were always moving and they felt like they were always being held. No wonder they go berserk when they come outside!
We loaned a Zen carrier buckle sling from our local sling library (Find your local library here), and I liked it so much that I bought one after our month hire term was up. A sling library is a good way to 'try before you buy', as everyone's body and preference are different. I wanted something that was really easy to put on, as I get quite flustered when Stanley is crying in my face and I just want to get him in and settled. Different things work for different people, so it's worth borrowing from a library or friend beforehand. My husband prefers our stretchy Boba wrap – he's an engineer with a PhD, so is more suited to its complexities…
Don't get me wrong, there are some days when being trapped under a snuggly baby is absolute heaven, but I love my sling because it gives me a little bit of freedom while not compromising on Stanley's current need for closeness.

If in doubt, go out
Everything feels much harder when you feel cooped up. One thing I tried to do in those early weeks, no matter the weather, was to go outside every day, even if it was just round the block. Fresh air made us both feel better. And most of the time, if Stanley was being grouchy in the house, he would settle the second the air hit his face.
You'd be surprised how portable little babies are, especially in a sling. Stanley has been on hikes, the beach, cinema, restaurants and to more pubs than I should probably admit. In a year when he's mobile and getting into everything, I'll be glad that I made the most of this sleepy period when I could just pop him on the boob and keep him quiet, wherever we were.
The more you do it, the more confident you feel, too. You realise that nobody really cares if you breastfeed in public – and even if they did, it's your legal right. It's not the end of the world if your baby goes beserk in public – nobody really minds. You have everything to gain by going out, and not much to lose.
And as long as you have the right clothes, it really doesn't matter the weather, either. Get a babywearing coat, good waterproof boots and watch the fresh air work its magic on your grumpypants baby, and you.

Stay you
This isn't for everyone, but I've found that finding time away from my baby to still enjoy the things that make me, 'me' works for our family. From four weeks after Stanley was born, I started going swimming once a week and leaving him with my husband and a bottle of my milk. I'm now going on the occasional run, and we've had a few date nights too. Mum loves us to go out so she gets to spend time one-on-one with him! Some people like to be with their babies 100% of the time, but for me, I find that a little time away makes me a better and more patient mama the other 98% of the time, and I'm so excited to see him when I'm home.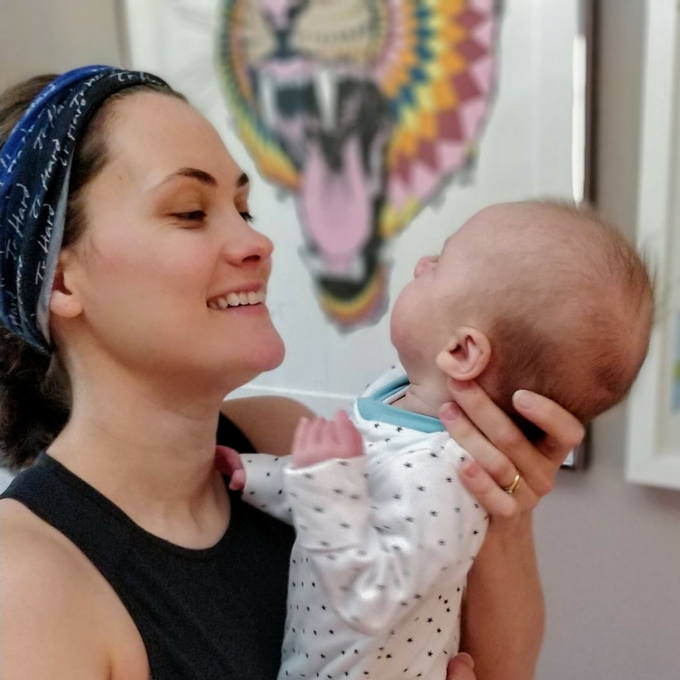 Let go of judgement
When you judge other people, you feel judged yourself. If you let go of that judgement of other parents, you begin to relax in your own parenting decisions too, and get less uptight about them.
When I was pregnant, I was quite judgemental of people who didn't make the same decisions that I was planning to make for my baby. Then, in the days after Stanley was born, many of those convictions were thrown out of the window – he was in an incubator on the neonatal ward, and I was willing to do whatever was needed to keep him healthy and happy. We couldn't have hours of skin-to-skin, as he needed to stay in his little box to breathe. He needed one feed of formula, as it took my milk a bit longer to come in, due to being separated from him physically. Neither of these were the end of the world.
I realised that every parent, including me, is just doing the best that they can for their babies, given the resources and energy that they have available. We all just need acceptance instead of criticism, from ourselves most of all. I'm gradually letting go of trying to be superwoman, and active all the time, and just easing into acceptance of the new pace of my life for the moment.

I am very aware of what a dizzying privilege it is to have a healthy baby and be surrounded by support. My husband and my mum are both so full of love and wonderful care for Stanley that I feel like i have an army beside me. I have loved getting to experience Stanley's life with them, and getting to know this goofy little guy better and better each day.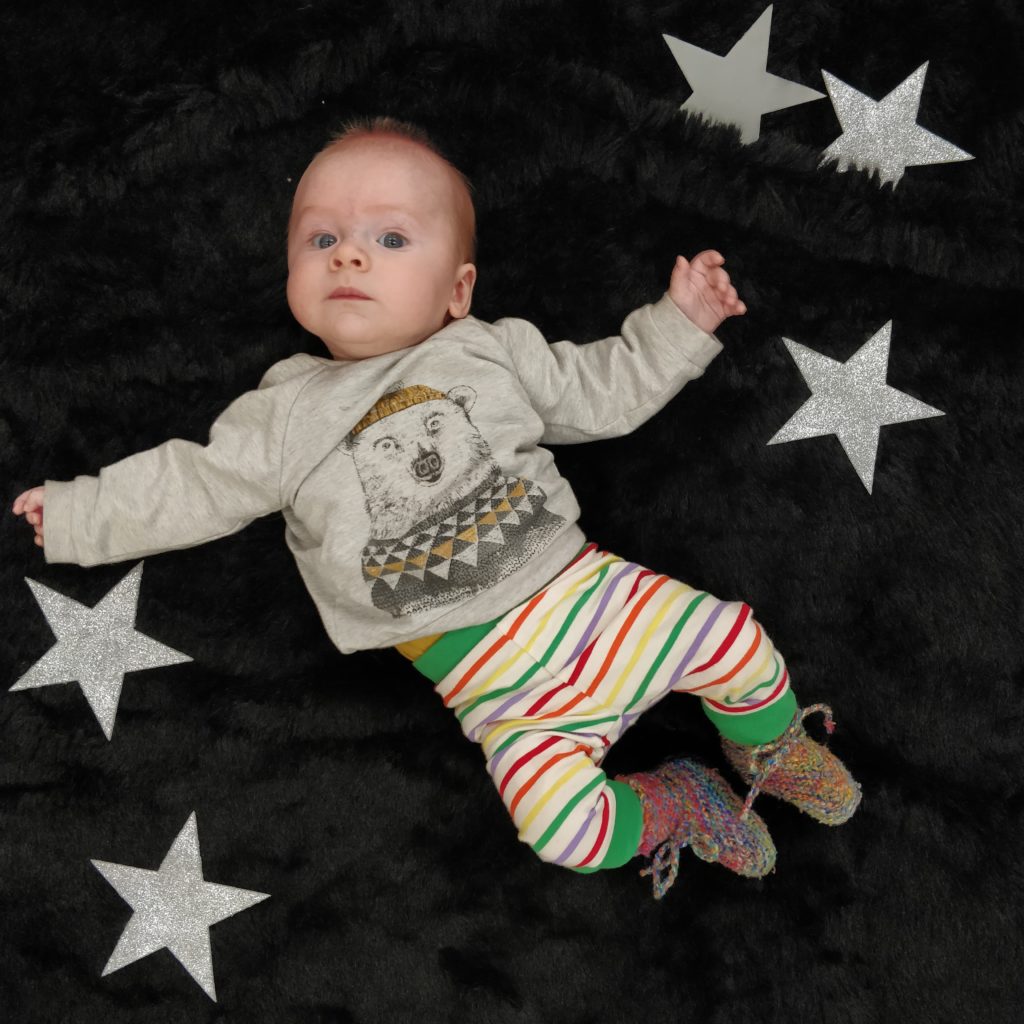 Whatever comes our way next (hello, four month sleep regression!), we've had a lovely few months getting to know this little guy.