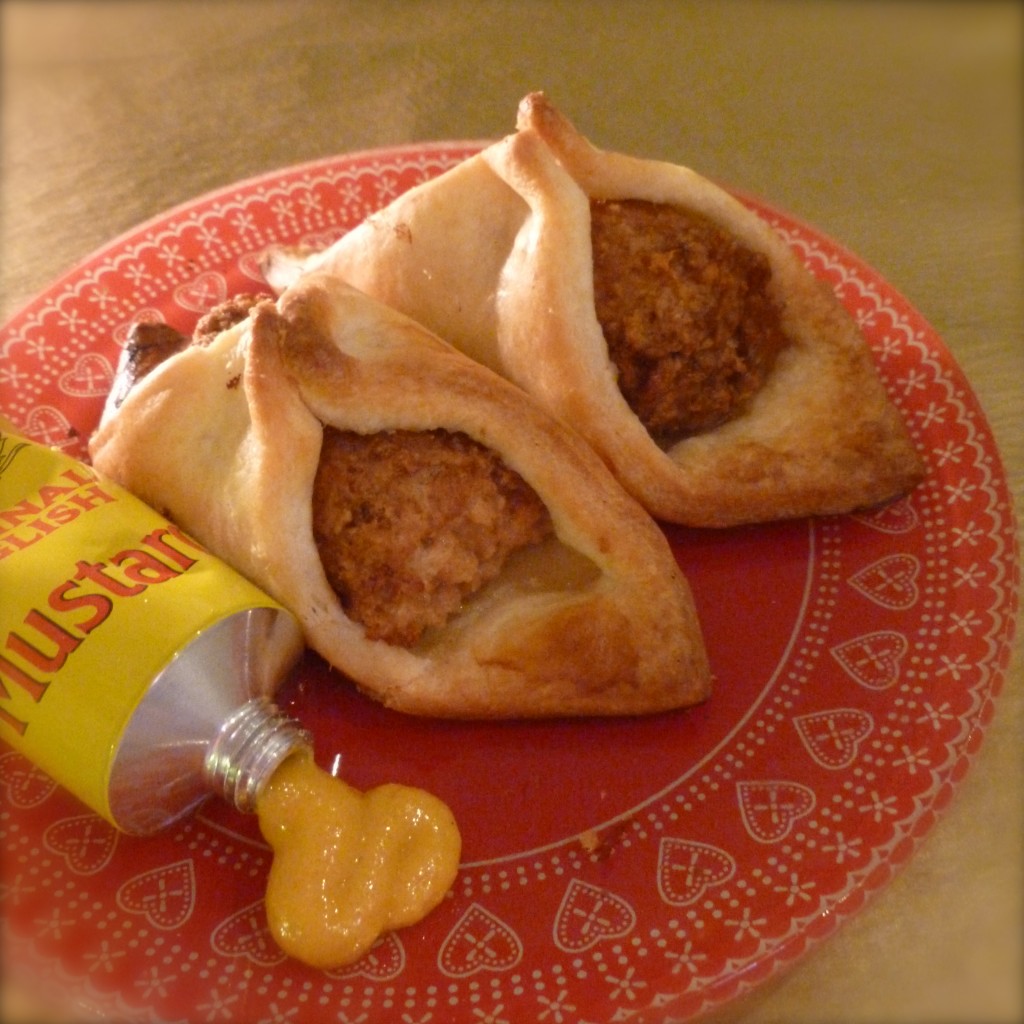 These are a delicious vegetarian variation on the old 1970s buffet staple, mini sausage rolls. Ours are made using Linda McCartney sausages (God rest her soul – she might not have been much of a singer but she knew how to make a great sausage), but any vegetarian sausage will do. Just make sure that it's fully defrosted if you got it from the freezer.
Meat-eaters love them, by the way, so don't make the mistake of making just a few for you and your vegetarian friends – the carnivores will DEVOUR them regardless.
These are the best kind of veggie party treat – easy to make and ludicrously popular. Believe us, if you want to have any left over the day after, hide a couple away from your ravenous hoards.
We make them with ready made shortcrust pastry. You could make your own pastry, of course, but, hey, it's a party – there's hair to do, frock to choose, make-up to put on – life's too short to make pastry too!!
Veggie Pigs In Blankets
Makes 24
Ingredients
24 sausages, thawed
375 g (1 pack) shortcrust pastry
1 egg, beaten
Method
Preheat oven to 200C / 190 fan / 400F / Gas 6
1 Roll out the pastry and cut into 24 x 5cm squares.
2 Cut the sausages in half and place them diagonally across the squares of pastry.
3 Dab one of the other corners of the pastry with beaten egg then join with the opposite one to make a little parcel.
4 Place on a baking tray and brush with the beaten egg.
5 Cook for 20 minutes (check after 15 minutes and cover with foil if the pastry is browning too much).
Serve warm with mustard or ketchup. (I would ALWAYS recommend Coleman's English mustard. The tube in the photo is the one I keep in my handbag for emergencies – Bibi)