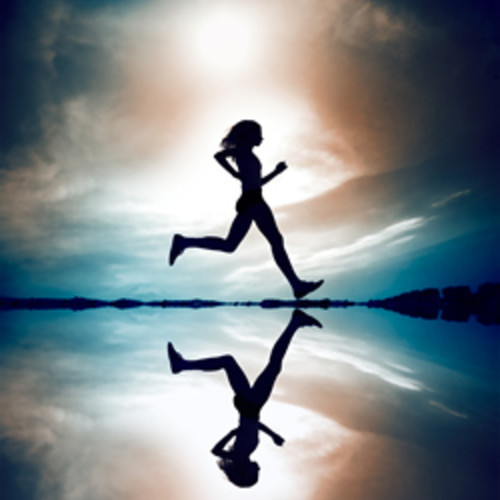 Even Mo Farah doesn't feel bothered to run some days. Here are  on getting yourself out of the door when you really don't feel like it.

Just go for 10 minutes. Chances are, you'll get in to it while you're out, and stay out for longer. If not, at least you got some fresh air and away from all the screens and stale air indoors for a bit.
Involve a buddy or two. Studies show that people who exercise with someone else are much more likely to stick with it. Find your local running club, or find someone at work that would like to head out on a lunchtime run with you.
Find your nearest Parkrun (Now in 9 countries internationally). They're completely free, timed 5K races on a Saturday morning. Shaving minutes off your Personal Best week-on-week comes quite easily if you've just started running, and it's a great self-esteem boost. Knowing that you need to do your Tuesday run to beat your Parkrun time on Saturday will get you out of the door.
If you're planning a run first thing in the morning, then put your entire kit next to your bed. Literally everything. Not just your kit – underwear, running shoes, bottle of water, hair elastic and grips, charged iPod, sunscreen. And literally RIGHT next to your bed. Swing your feet out from your normal lying position – this is where your kit needs to go.  You ought to be stepping over it to get anywhere. The crappy feeling of stepping over your running gear to not run will stick with you if you welsch on yourself.
Download the free app Strava, for iPhone, Android or other GPS device, such as your Garmin. You track your pace, can see graphs of your splits, and get awarded trophies for PBs. My favourite bit is seeing the times other people have done over the same route as you and trying to beat their course record. I went so crazy trying to beat a course record a few weeks ago that I went for 4 runs in 2 days… But I managed it in the end!!
The hardest part of a run is doing your laces up. Just get out there – you'll feel better than sitting on the sofa wishing you'd done it.
This song by my schoolfriend and lovely songstress Laura Hocking sums it up perfectly – 'Go For A Freaking Run'. I get it stuck in my head if I even think about shirking it.
Laura wrote the song when she was training for a 10K for the Fostering Network, whose Just Giving page can be found here.