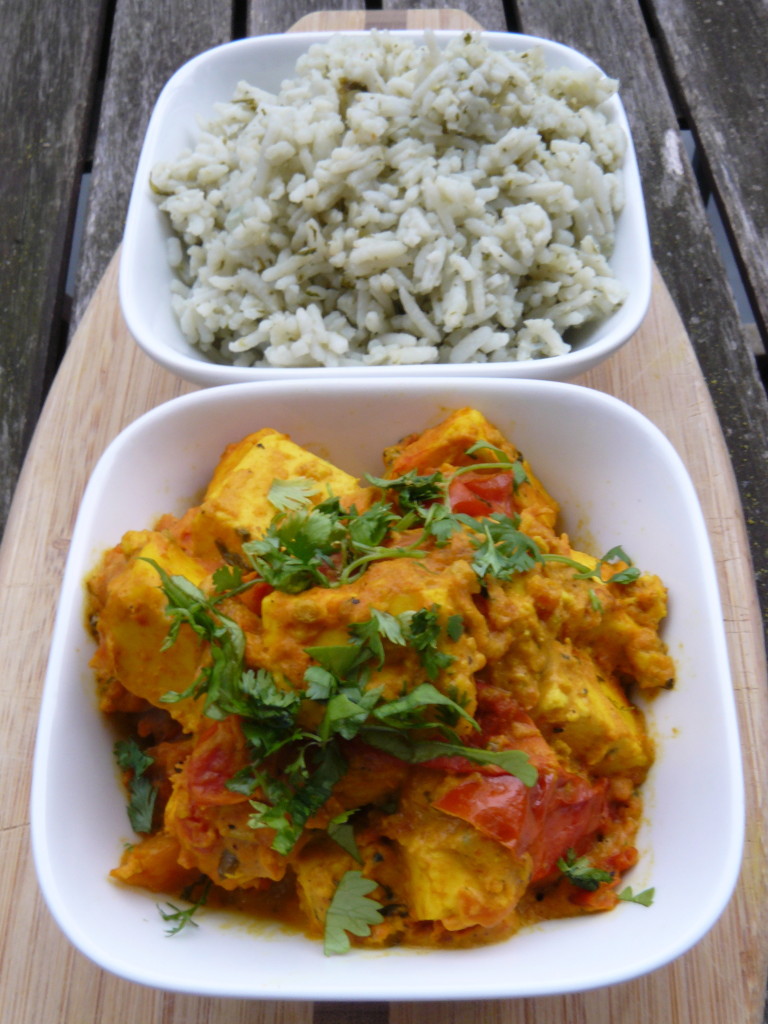 Once upon a time, many moons ago, before Bibi was even a twinkle in my eye (gasp, can you imagine such a time ever existed?!), I stayed with the Hare Krishnas. I'm guessing you weren't expecting the sentence to end like that…
Anyway, I'd been travelling and was finally heading home, making my way from the Middle East through Turkey and Greece, up through Italy and back to England via, um, Ireland. My geography never was that great. As travellers do, I decided that I just had to stay away a few more weeks but, being a bit short of cash, I needed a free place. Suddenly I heard bells – well, actually, those little finger cymbal things – and I knew what to do.
Now, a month wearing a sari in Belfast is not quite how I'd anticipated ending my trip but there were some very good things about my stay. One is that I worked in the kitchen at the Hare Krishna restaurant; I'd already been to catering college so I was used to large scale cooking but I discovered some amazing Indian dishes there. I learned how to make paneer too (yes, really – and it's easy! When I have a kitchen that can accommodate it, I'll write a post to show you how). Finally, I discovered how much my mother loves me – despite my assurances that this was a temporary stopover, she wired money through to me more or less every day just to make sure I didn't end up staying there forever.
This Creamy Tomato and Paneer Curry is a loose interpretation of one of the dishes I learned on that particular odd adventure. It's very lightly spiced so it's also great to serve with a range of hotter curried dishes. It's perfect too if you're serving curries but have a guest who doesn't like spicy food (I personally don't understand this concept but I know that such people do exist).
As you'll know from previous recipes, paneer's a great protein food so it's good for recovery and the tomatoes are full of healthy antioxidants. The fat in the paneer helps you to absorb the nutrients from the tomatoes better too – virtuous circle!

Creamy Paneer and Tomato Curry
Ingredients
250g paneer, cut into 1cm cubes
6 ripe tomatoes, cut into wedges
1-2 tablespoons lemon juice
1 teaspoon dried cumin
1 teaspoon turmeric
Large handful fresh coriander, chopped
200ml half fat creme fraiche
Oil for frying
Salt and black pepper to taste
Instructions
Warm the oil over a medium heat and add the tomato wedges. Cook until they're lightly browned.
Add the paneer, cumin and turmeric and cook gently for 5 minutes.
Add the lemon juice and stir thoroughly.
When everything is warmed through, remove from the heat and stir in the creme fraiche.
Return to the heat and cook until the creme fraiche just starts to bubble.
Stir in most of the fresh coriander, leaving some for garnish.
Serve hot, sprinkled with the rest of the coriander.