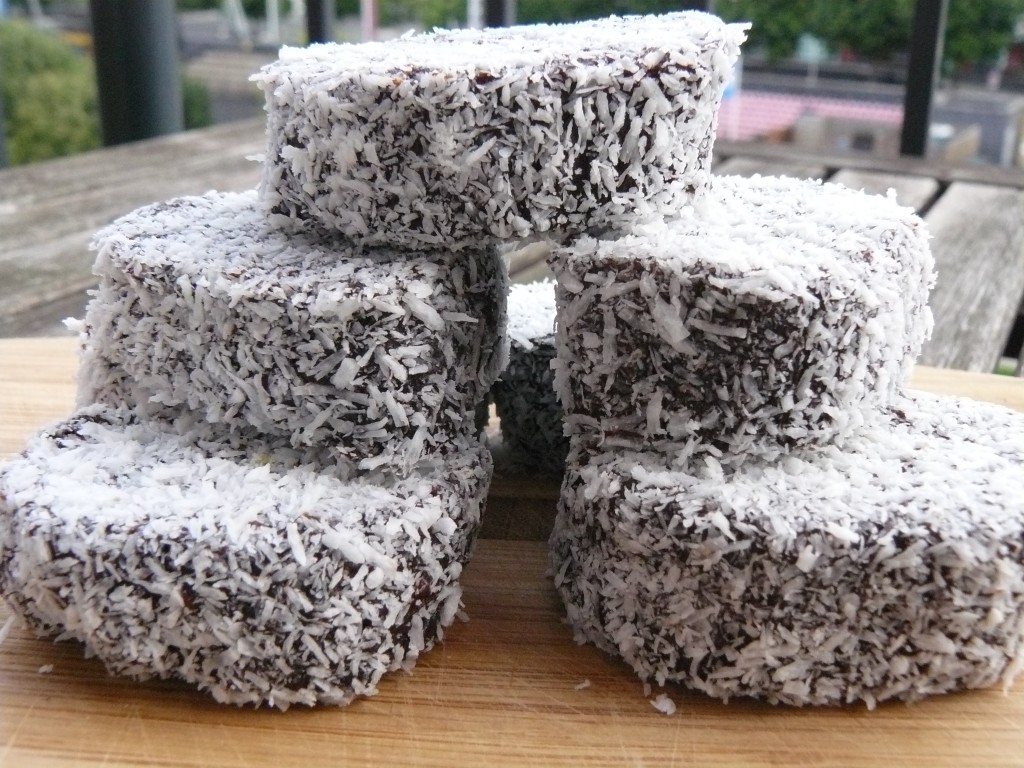 It's the most wonderful time of the year… No, no, not Christmas – it's marathon training time. Yippee! Well, not always maybe. There are a lot of miles to cover and sometimes it seems like not enough legs to run them on.
That said, every cloud has a silver lining and these Chocolate Chia Seed Protein Balls will definitely be the sunshine in your lunch box if you're pounding out the miles at the moment. Even if you're not, they make a great energy snack and will keep you fuelled and help you recover from any kind of workout. With chia seeds and pecans, they're protein packed for muscle repair, have dates to help replace electrolytes lost through sweat and, well, they taste of chocolate. What's not to love? So whether you're hiking, running, spinning, gyming, swimming or doing anything else that moves your body, this is the treat for you.
I've been sent a glitzy Optimum 9400 blender, aka a Froothie. I whizzed these protein balls up in that, which made them super-light and fluffy. Other blenders will do the trick – we're not grinding granite here, after all – but if you are looking for a new blender, the Froothie comes totally recommended.
These protein balls are quick and easy to make, no cook and vegan too. We call them powerballs and think you will too once you've tried them. Amazeballs is so last year.
Chocolate Chia Seed Protein Blocks
Makes 12
Ingredients
200g dried dates – soaked in 100ml water for 20 minutes
3 teaspoons chia seeds – soaked in 6 teaspoons water for 10 minutes
20g hemp powder
25g pecans
25g cocoa powder
4-5 drops natural vanilla, peppermint or almond essence
3 tablespoons agave syrup
4 tablespoons desiccated coconut – 2 for the mix and 2 to coat
Method
1 Whizz all of the ingredients except 2 tablespoons desiccated coconut in a blender until smooth.
4 Pop the roll of mixture into the fridge for a couple of hours.
5 Remove the cling film and place on a wooden board. Cut into slices about 1cm thick.
6 Spread the other 2 tablespoons of desiccated coconut.