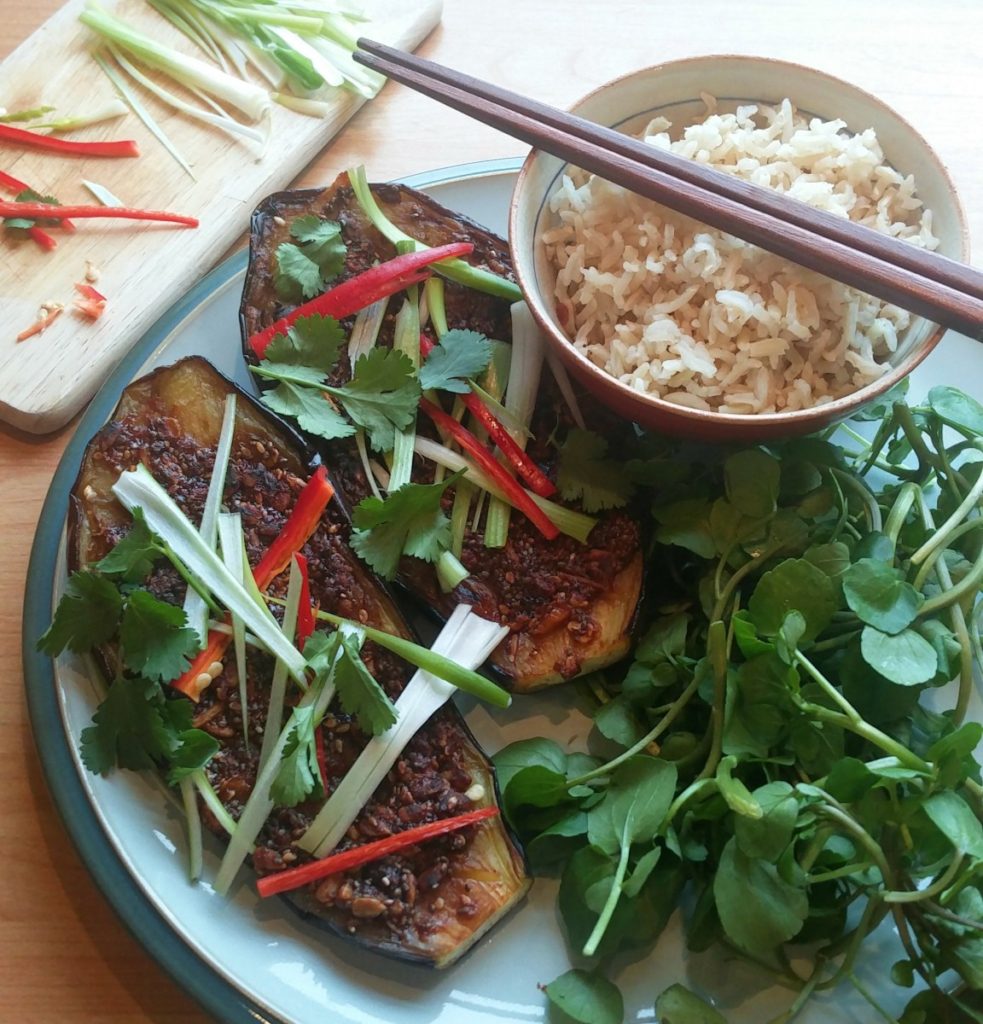 The Japanese diet is completely packed with fermented foods, that are great for your gut health and immune system. There has been some evidence that eating fermented foods also contributes to athletic performance, as the 'friendly' microbes act like a catalytic converter, helping you to make the most of the food you put into your engine. The whole of our honeymoon, we were completely addicted to miso soup at every meal, along with a selection of crazy Japanese pickles that completely suited my pickle tooth (I'm the kind of person who eats a jar our sauerkraut in one go, or drinks the juice from pickled onions…) We brought a great big tub of miso home with us, and ate it on everything for two weeks, until it ran out.
I don't know if it's coincidence, but I haven't really been experiencing any bloating lately, and when I go for a run, it feels pretty good. Hardly scientific, but there you go.
If you're interested in fermented foods, you HAVE to listen to the brilliant BBC documentary "Eating to Run", which looked at the impact of vegan diets and fermented foods on athletic performance. Incredible ultra runner Scott Jurek attributes his success to a diet rich in friendly microbes, and Japanese runners are among the best in the world.
This recipe makes the most of miso by just adding it in at the end of the cooking process, so its not cooked to death. To add an extra layer of healthy yumminess, I mixed in what seeds I had into the glaze, to up the protein content, and to add in some extra omega-3s.
Do you have a pickle tooth? What fermented foods do you currently include in your diet? 

Grilled Aubergines with Miso and Chia Seed Glaze
Ingredients
1 large aubergine, or 2 small ones
Oil for frying
3 or 4 spring onions
Small handful coriander
1 red chilli (optional)
For the Seedy Miso Glaze
3 tbsp miso paste
2 tbsp balsamic vinegar
1 tbsp soy sauce
Small piece of ginger, grated
1 tsp honey or agave nectar
1 tbsp chia seeds
1 tbsp sesame seeds
1 tbsp sunflower seeds
Instructions
Cut your aubergine in half, and score the inside of the flesh in a diamond pattern, trying not to cut all the way through. Brush both the white cut side and the purple outside with oil.
Heat a good heavy-bottomed frying pan over a high heat, and fry your aubergine for 4-5 minutes each side. Press down firmly with a spatula from time to time to soften the flesh and increase the surface area in contact with the pan.
Meanwhile, preheat your grill to medium and mix together the ingredients for your glaze (it's easiest to just put them in a jar and shake)
Take your aubergines from the pan, and place cut-side-up on your grill pan. Smear the glaze mixture over the cut side and grill for 5-8 minutes, watching for signs of burning.
When ready, serve with sliced spring onions, and scattering of coriander and a little sliced chilli.