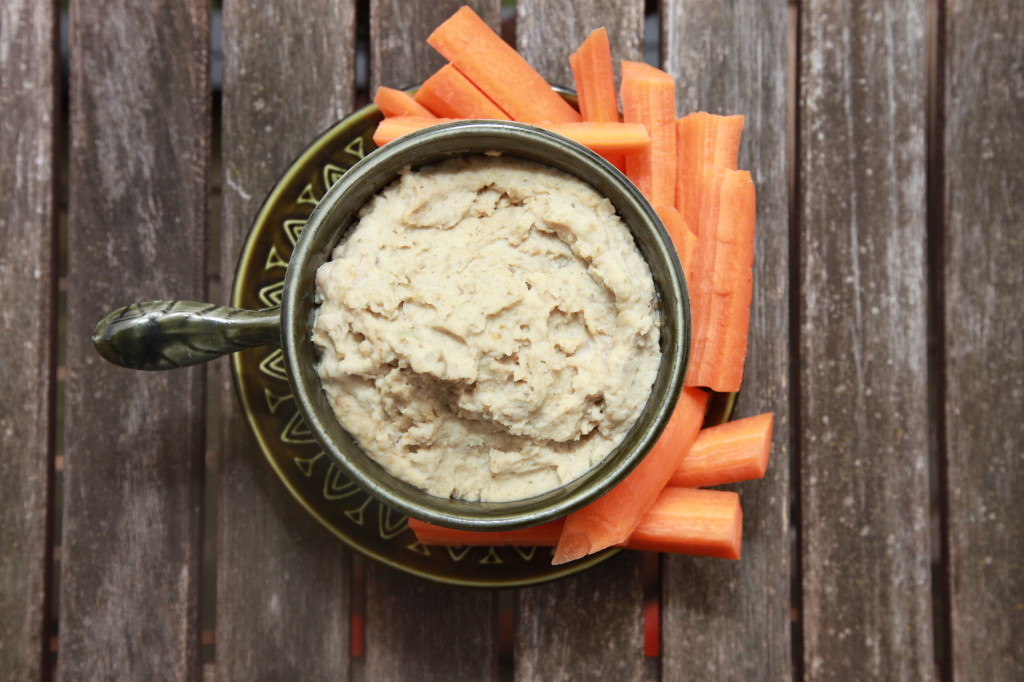 Photo: Zsolt Sandor / Mothership UK
Need a protein-packed savoury snack? Then you've come to the right place. With seeds and beans in it, this quick and easy pâté packs a great nutritional punch. It's versatile too: great in sandwiches, with crusty bread, crisp breads, rice cakes and oatcakes or delicious for a picnic with carrot batons, sliced peppers and other raw veg. I had it for lunch today with most of those things and a hearty salad. Jolly tasty it was too.
This recipe uses nutritional yeast, which gives the pâté a rich, nutty flavour. We've mentioned before (in our recipe for probably the best salad dressing ever) that nutritional yeast is deactivated and doesn't cause the kinds of allergic reactions some people have to other forms of yeast. It's a fantastic ingredient and one that's well worth incorporating into your cooking. It's a complete protein and a rich, natural source of B vitamins. 
Pumpkin, Sunflower and Cannellini Pâté
Serves 4
Ingredients
2 tablespoons pumpkin seeds
2 tablespoons sunflower seeds
400g tin cannellini beans, drained
1 tablespoon olive oil
3 tablespoons nutritional yeast
Half a teaspoon ground cumin
Half a teaspoon ground coriander
Method
1 Toast the pumpkin and sunflower seeds in a dry pan for a few minutes, until they are just starting to brown.
2 Buzz the toasted seeds in a food processor or with a stick blender until they're like a coarse powder.
3 Add all of the other ingredients and buzz to pate consistency, leaving some texture.
Serve with carrot sticks, sliced peppers etc. Or use on crisp breads* or in sandwiches.
*Perhaps the people from Ryvita should get in touch – we're forever promoting them for free because we love them so much!