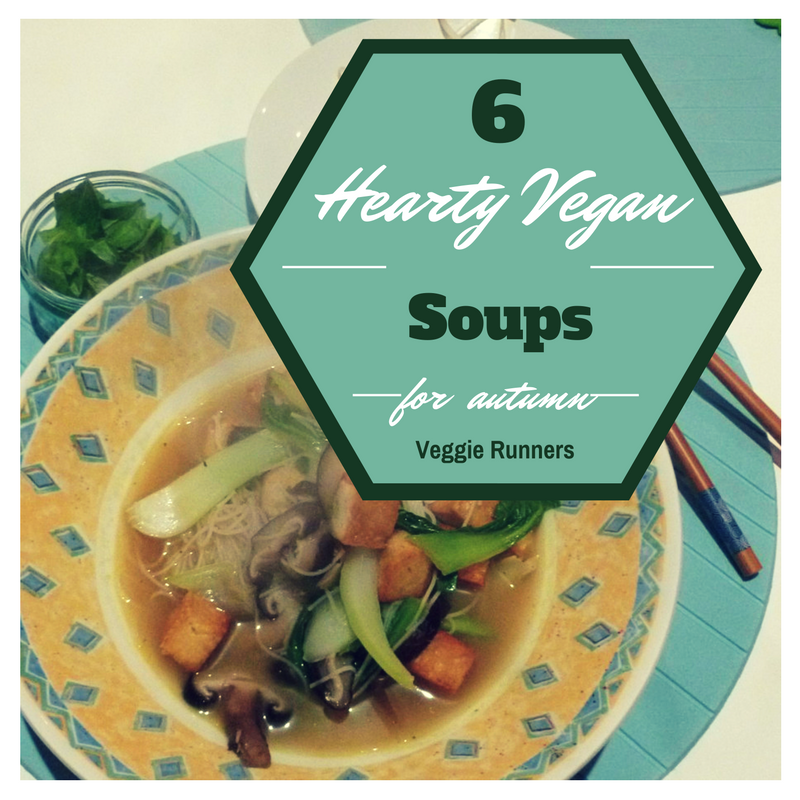 As the weather draws in, we start thinking about soup and dark runs with headlamps. With our marathon behind us, our next goal is Leeds Abbey Dash at the beginning of November.  This means that October will be full of tempo runs as the light just changes to dark, and we'll want to be tucked up with something delicious quickly once we're home. All of these soups are quick and easy and make a great meal for recovery. For the lentilly/beany ones, we'd really recommend a lovely handful of seeds and nutritional yeast. If you're a vegan and you're not yet eating nutritional yeast, please do! It provides much-need B vitamins and is totally cheesy-delicious.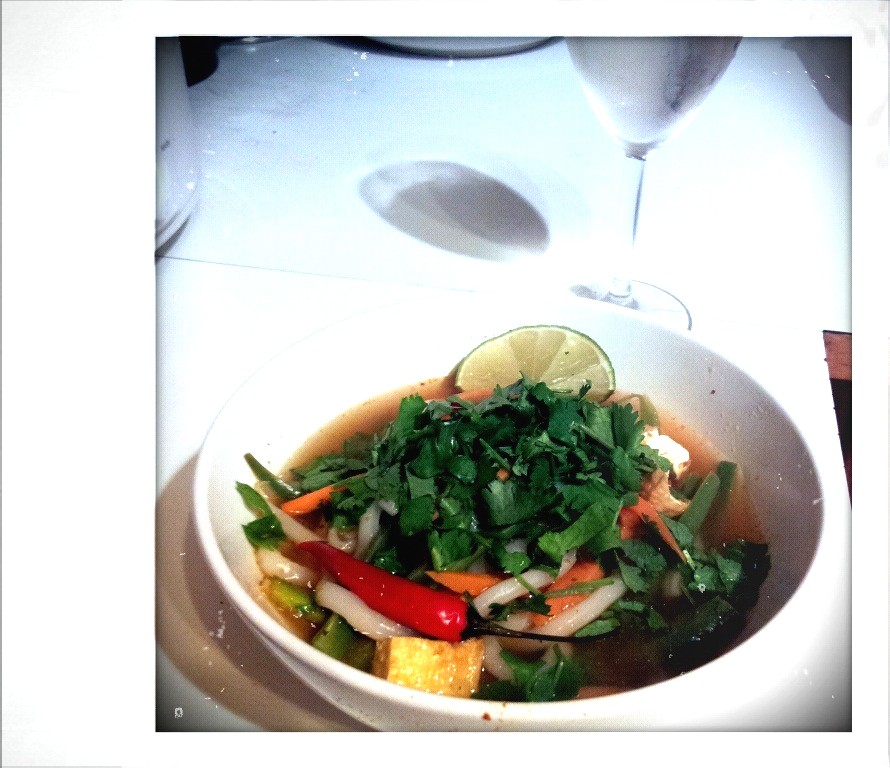 While this might not seem what you would imagine for a traditional 'hearty' soup, actually the aromatic broth is incredibly warming and fulfilling. Chunky upon noodles soothe the punchier flavours of chilli, ganangal and lime. This is my go-to soup whenever I feel a cold coming on, too, as almost every ingredient has some kind of antimicrobial benefits and helps to clear stuffy sinuses.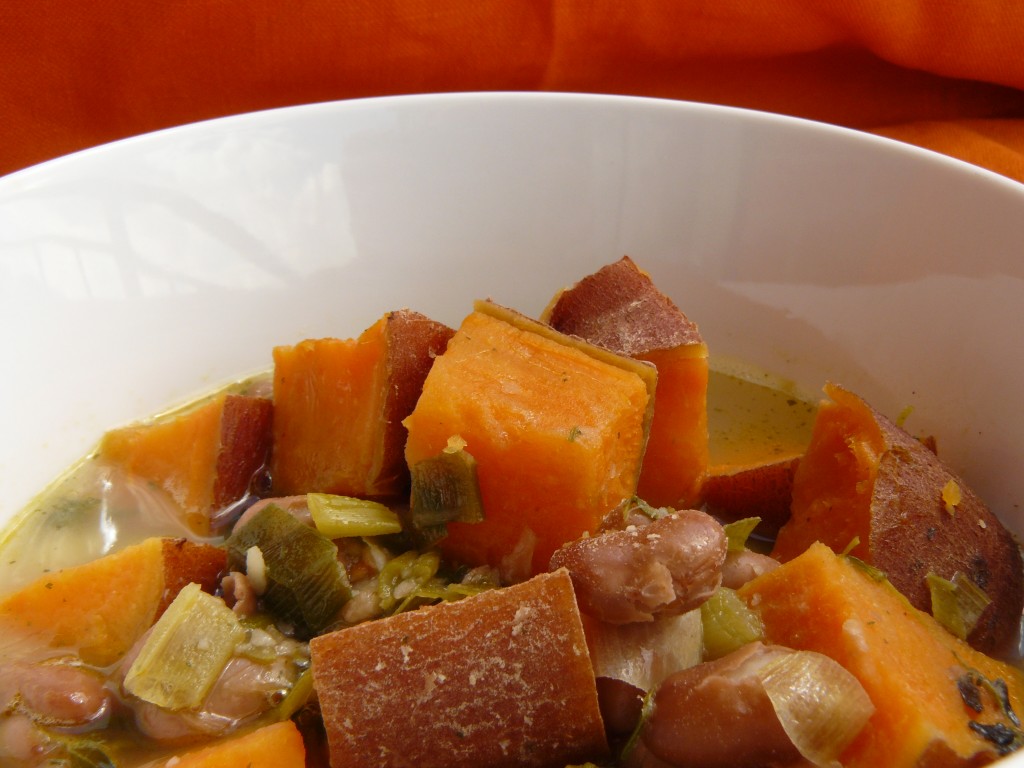 Sweet Potato and Spring Onion Soup
This is a healthy soup to have anytime but it also makes a great recovery dish, with a healthy balance of protein from the beans and carbs from the sweet potatoes. It has a light base too so it's gentle on your post-run tum. The flavour is quite unusual; the mild tang of the spring onions (green onions or scallions to North American readers) compliments the sweetness of the potatoes really well, and the slightly lemony taste of the thyme makes for a gently complex blends of tastes.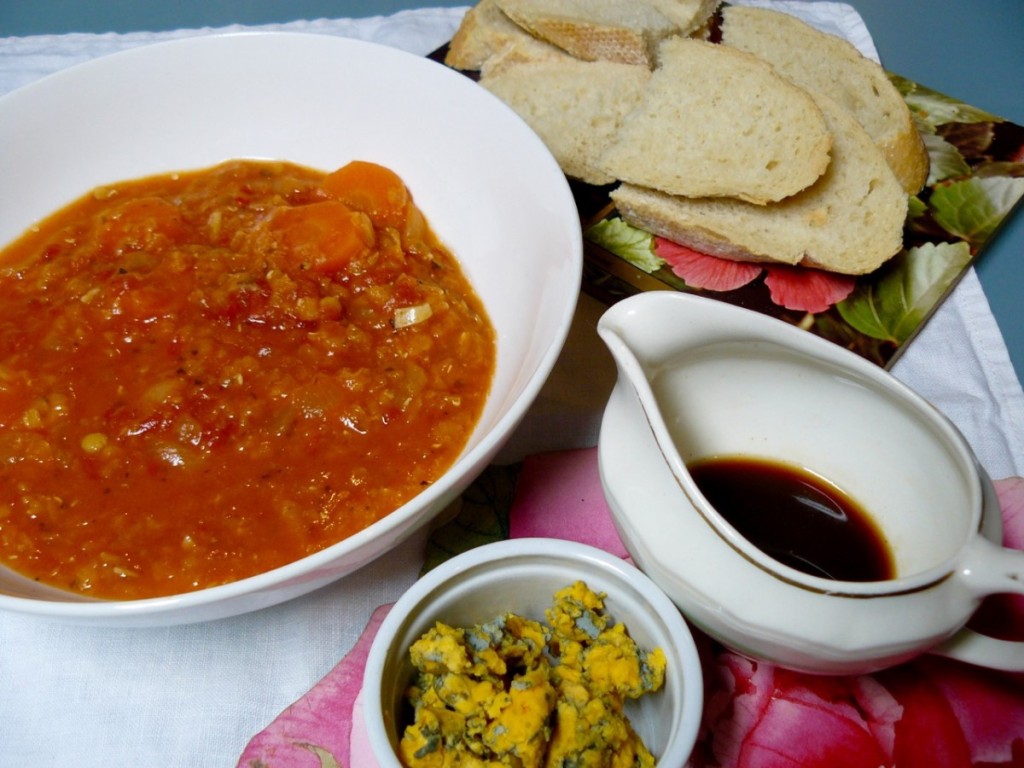 Lentil soup with Marmite Drizzle
Umami marmite offsets the creaminess of the lentils in this vegan dish, while adding an extra hit of B vitamins, which can be hard for vegans to come by. Gorgeous with a crusty loaf and lots of pepper – as marmite is relatively salty, you won't need much extra salt. (In the copy we mention having the soup with cheese, because we didn't know any better then! Now we do… A shake of nutritional yeast will be even better)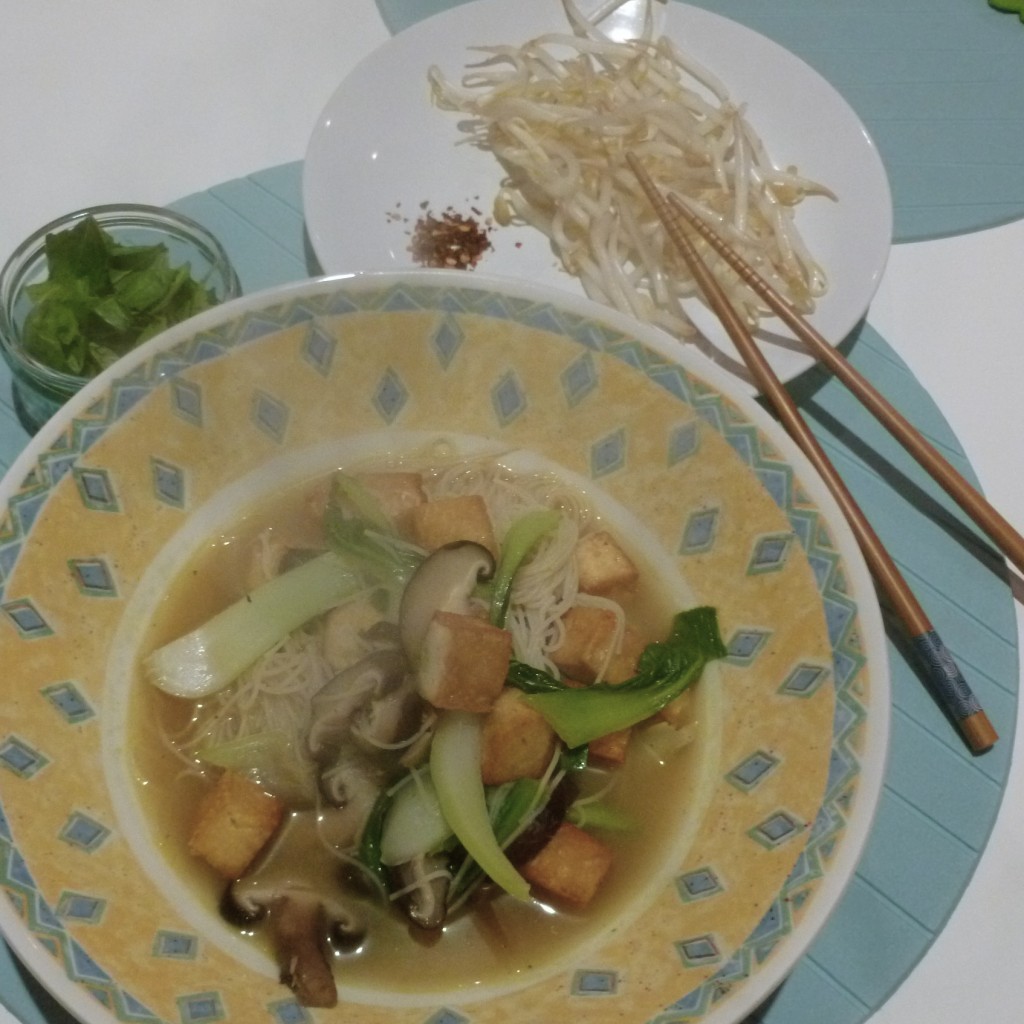 Tofu Pho – Vietnamese Noodle Soup
We love pho! When we lived in Canada, we loved downtown Vancouver for great big bowls of pho that cost less than a cup of coffee and left you absolutely stuffed and grinning. In this recipe, we exchanged some ingredients for ones easier to find in the UK, but kept the basic principles the same. Meaty shiitake mushrooms offset the fresh pak choi, while the broth soaks into the puffed tofu pieces. Definitely better than a cup of jo!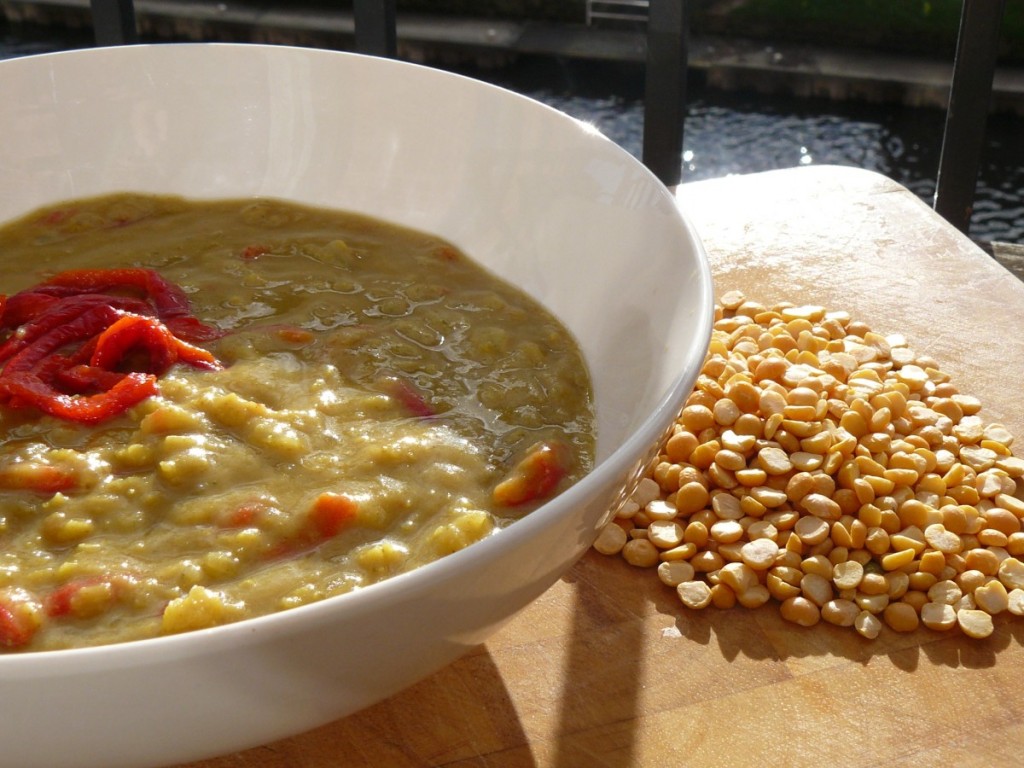 Curried Split Pea Soup with Roasted Red Peppers
Look up 'comforting autumn food' in the dictionary and this soup is pictured right there. Warm curry spices with the creamy split peas make this basically a duvet in a bowl. It's also super quick to make, and easily scales up so you can make a huge batch and freeze it for whenever you need a cozy bowlful.
Fennel and Black Eyed Bean Soup
Fennel has strong anti-oxidant properties, helps reduce inflammation and contains lots of Vitamin C. The soup is also a good source of potassium (good for your heart) and fibre (well, you know).
What are your favourite soups for autumn?