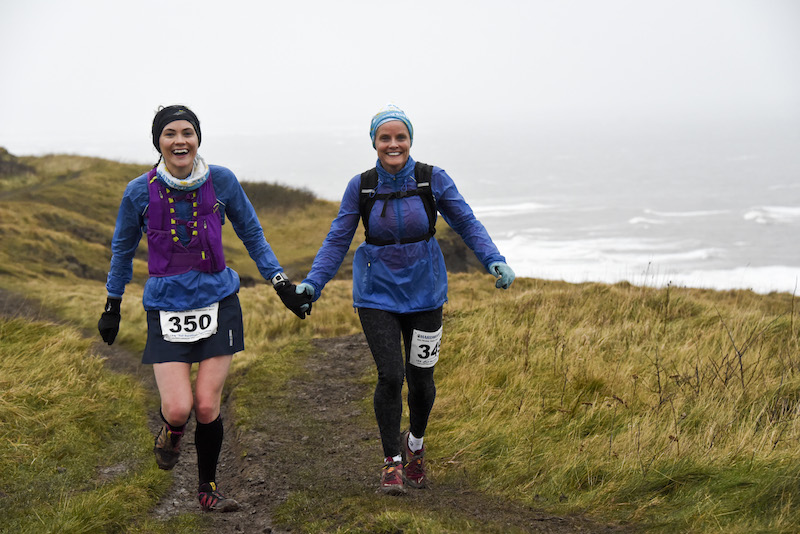 We know you lot well – you like to spend your weekends running trail races, or swimming lakes, or beating your PBs over 10ks, half marathons and ultras. But how do you find your next challenge? Google brings up over 25 million results when you search for 'running races UK'. That's a mind-boggling number of sites to trawl through so we asked our lovely Twitter followers to recommend their favourites. Well, you know, we aim to please.
We've checked them all out and pulled together this post of the 'Top' Twelve Race Listing Sites. Some list triathlons, cycling and/or swimming events. Others list only the big races, some only teeny tiny, obscure races in the middle of nowhere. They're listed here in no particular order and, though we've only included sites we've checked out, we're not responsible for their lists or contents. We're just trying to help you find the perfect race without having to trawl through 25 million results.
Note that all of these sites list UK races. Also, given the number of results Google brings up, the list is just a snapshot of what's available. If you have others you recommend or you'd like to add overseas listings, pop them in the comments below. That way, none of us will ever miss a race again!
Challenge Finder
Formerly My Challenge HQ, this site shows details for 500 events from 5Ks to Ironman-s (Ironmen? God, that name is gross, isn't it? Ironpersons?) all over the country.
Runner's World
This is probably the most popular listings site in the UK. It used to have map of events, which we rather liked, but that's gone now and you search using multiple menus. It's a pretty comprehensive listing site though and includes some races outside the UK.
RunABC
The popular running magazine has four editions covering the UK. Click on your local magazine and then Races/Results for listings.
Racedate
Free app that lists running, cycling, tri and mud races. Plus it has a map (which you know we like).
Run Britain
This is the official home of British Athletics so you'll find running races and only running races on here. It has lots of handy filters though so you'll probably find the perfect running race if you use them carefully.
Good Run Guide
There's a clickable map on this, which brings up a list of races in the area you click on.
SIEntries
This is Bibi's most-used race listings site, as it is the home of her local, fantastic, Hardmoors Trail Race Series. It really focusses on outdoor adventure, so trail races, orienteering and epic lake swims abound. And it has the all-important map.
FetchEveryone
Popular community site listing running, cycling and swimming events.
Power of 10
Comprehensive listings site with all manner of obscure, off the beaten track races.
Let's Do This
Handy drop down menus let you put in your discipline, your distance and where you'd like to race.
Find A Race
You can find a race without logging in. To use the advanced filters (distance, discipline etc), you need to sign up (for free).
UK Results
Lists races, not just results!