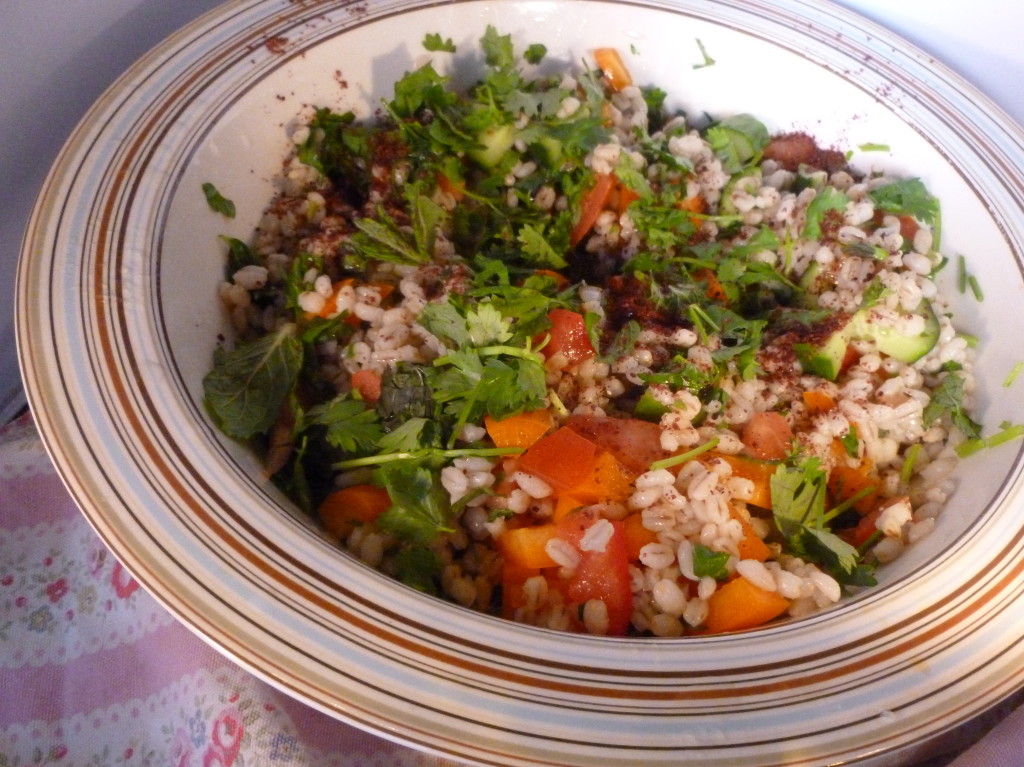 When we did the Edinburgh Half Marathon earlier in the year, I was diligent about preparing my nutrition for the 13.1 miles ahead of me. I began carb-loading 2 days before, had my traditional breakfast of wholemeal bagel and jam and was generally conscientious about my pre-race nutrition.
Now that I'm training for the Yorkshire Marathon, a half marathon (or more) is a weekly occurrence. As the miles started clocking up, I had just been carrying on about my normal routine – eating healthfully but not particularly mindful of my long run needs. And I think my runs suffered because of it – I'd feel like I needed lots of gels throughout and have quite heavy legs from about 1 hr in. Lesson learned.
Now, I'm paying more attention to fuelling myself from Friday onwards for my Sunday long run. Since I knocked 85 seconds off my Parkrun PB by not having a glass of wine on a Friday night, I'm going to be Sober til October to benefit my training. (Well, Sober til October except for one birthday dinner right after the Great North Run, but that is NOT as catchy).
This pearl barley tabbouleh is perfect mindful carb-loading food. It's gorgeous the day it's made, and keeps well in the fridge for the day after too. As it's quite high in fibre, I maybe wouldn't recommend it for dinner the night before a big run (ahem) but it'll be great for your 'on-ramp' up to the big day. The high nutrients from the masses of herbs and vegetables, along with the slow-release carbs from the pearl barley will make all of your training runs as successful as mine have been since I got smarter with my training nutrition. Run fast, guys!
How have you changed your eating patterns since you started running? If you're in training for something, how have you adjusted your diet to ensure success?

Marathon Carb Loading: Pearl Barley Tabbouleh
Ingredients
Pearl Barley Tabbouleh
Serves four
40g pearl barley
Large bunch parsley
Large bunch coriander
Smaller bunch mint
Orange pepper (optional)
6 flavourful tomatoes
5 spring onions
Juice of 2 lemons
60ml olive oil
1 tsp sumac
Instructions
Put the pearl barley in a small saucepan and boil for 30-35 minutes until tender.
Meanwhile, chop the tops off your tomatoes and squeeze out the seeds, then dice, along with your orange pepper. Slice the spring onions into 1 cm rounds, and put all the veg in a large salad bowl. Chop all of your herbs with a very sharp knife to avoid bruising them (minding fingers...) and add to the same bowl.
Drain the pearl barley in a sieve, rinse with a good wash of cold water and add to the bowl. Dress with lemon juice and olive oil, and season with sumac and black pepper.