Well done on completing your marathon! Now comes the hard part… Recovering from a marathon can take days if you don't do it properly – after my first, I had to wear slip on shoes until Wednesday because I couldn't bend down to tie my laces… By my second, I'd learned a few lessons and felt good enough to go for a swim 2 days later. Here are some of the things I've learned over the years for recovering from exercise faster and for beating the dreaded DOMS. I've included at the bottom some of my favourite post-run foods to help you get the spring back in your step.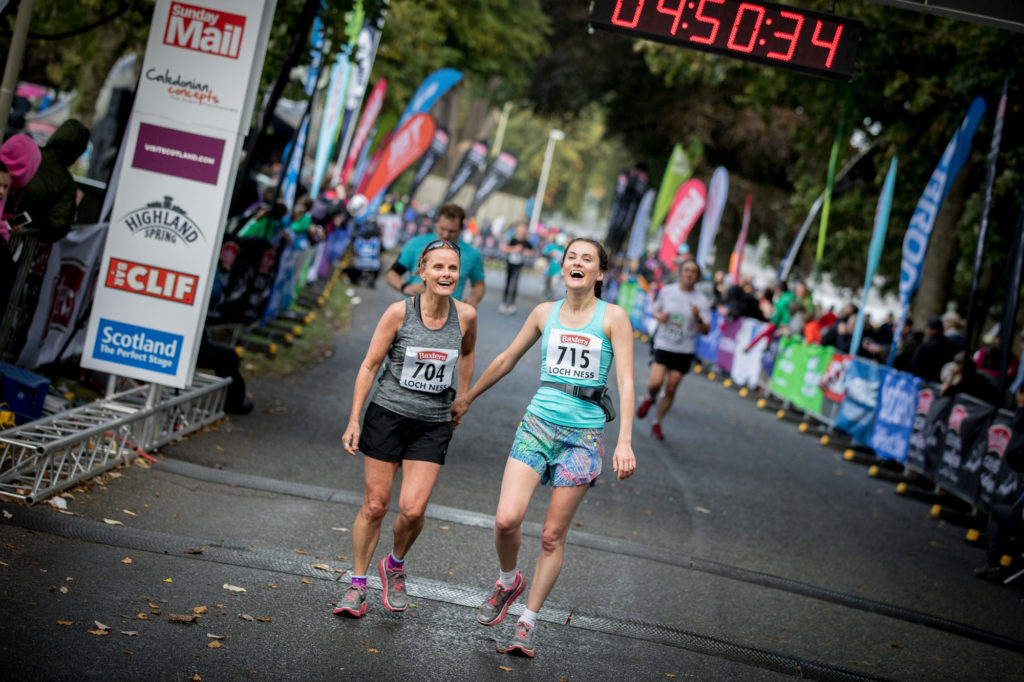 Right After Your Race:
STRETCH! Force yourself to spend a good few minutes doing each of the stretches they make you do at running club, even if all you want to do is cry like a baby – or am I the only one who does this? I feel emotionally raw for about an hour after I cross the finish line. At the Macmillan lounge after the London Marathon, I cried so hard when the cheerleaders shouted my name that a steward came to see if I was ok.
Get warm. There is a reason they give out those tin foil blankets at the finish line, and it's not just so that we all look like jacket potatoes. Wrap yourself up fast – your sweaty body will lose heat, your muscles will tense and hold in all the waste they've been producing. Get yourself somewhere cosy asap.
Get some minerals and protein. You need minerals to replace what you've lost, and the protein will start the journey to repair the micro-tears in your muscles.Peanut butter and jam sandwiches always go down well with me, or some chocolate soya milk. Or if you're feeling ambitious, the recipes below are all an excellent starting point, as we designed them for tummies that aren't quite ready for 'proper' food yet, but really ought to have something in them. There is always room for cake, isn't there?
Get your comfy shoes on, and your sweaty trainers off. We love Oofus recovery sandals. I have them in the pool slider version so I don't even have to take my socks off to put them on. So, so chic, I am.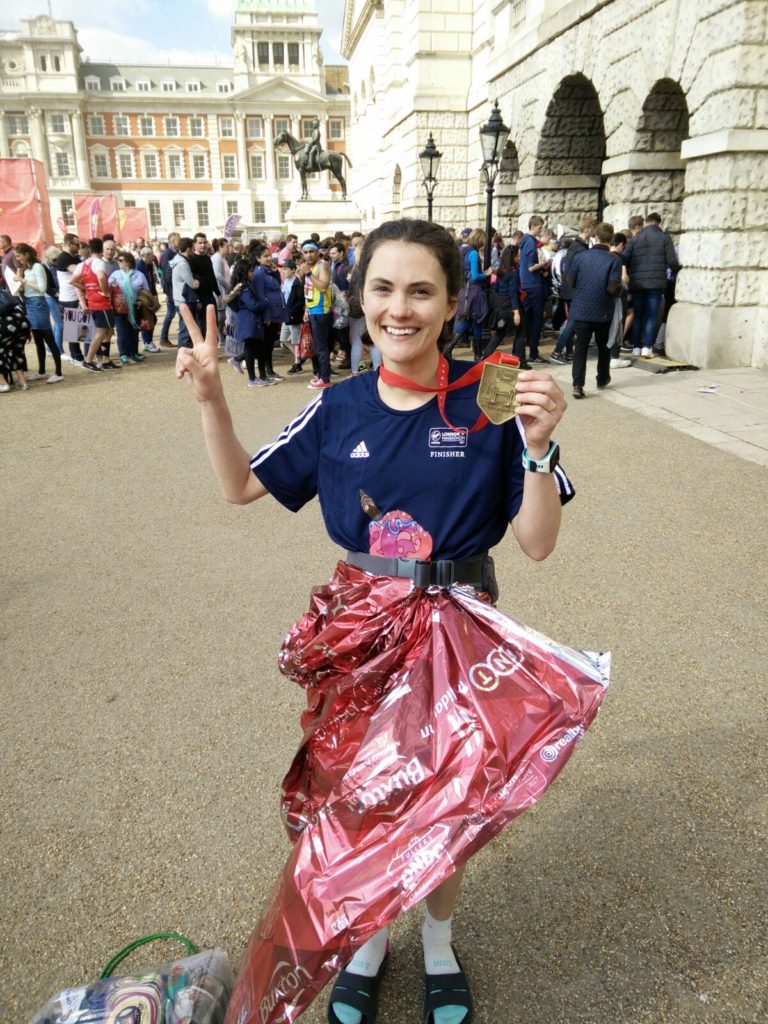 Later in the day:
STRETCH some more! Pigeon pose is especially your friend today.
Have a cold shower then a bath.
Rest with your legs up against the wall whenever you can.
Wear compression socks and your medal everywhere you go. The compression socks will help to push out some of the lactic acid from your tissue and the medal, well, you just ran a bloomin' marathon – the public needs to know!
The next day:
Tell everyone you ran a marathon, all day. It might not necessarily help with recovery, but it feels great and will help explain why you're walking a little hobbled.
Try to move a little – not a run, but a walk around the block will help stop you seizing up.
Be kind to yourself and plan a couple of hours extra in bed each night for a few nights afterward.
Eat and drink the right things to recover well
I like a beer after a marathon. However, alcohol is massively dehydrating, and that's the last thing needed after a really long race. So I have a beer or two, but then switch to alcohol free or pay the price. Generally, I don't fancy more than that anyway. When Mum and I did Loch Ness Marathon, we booked an extra night's AirBnB expecting to want to go out on the town, but just ended up in our PJ's in bed at 8pm drinking tea… You've just got to listen to your body!
Have some treats! We don't think you have to run a marathon to "earn" treats, but when you HAVE run a marathon, you DO deserve treats. Some of the recipes below are some of our fave post-race treats with good nutrition points, and as an added bonus they make for good baking projects to keep you busy while you're going through the dreaded taper week.
1. Pecan and Pear Recovery Cake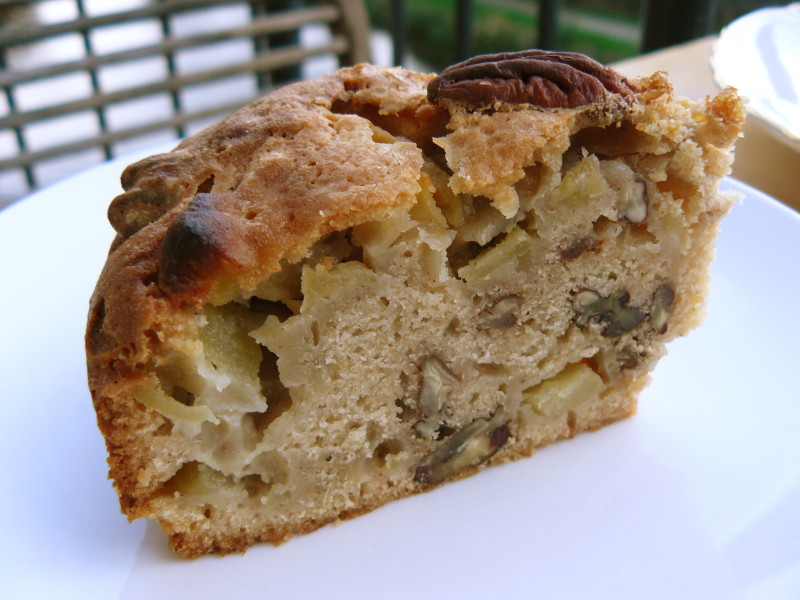 2. Ginger and Lemongrass Recovery Lollies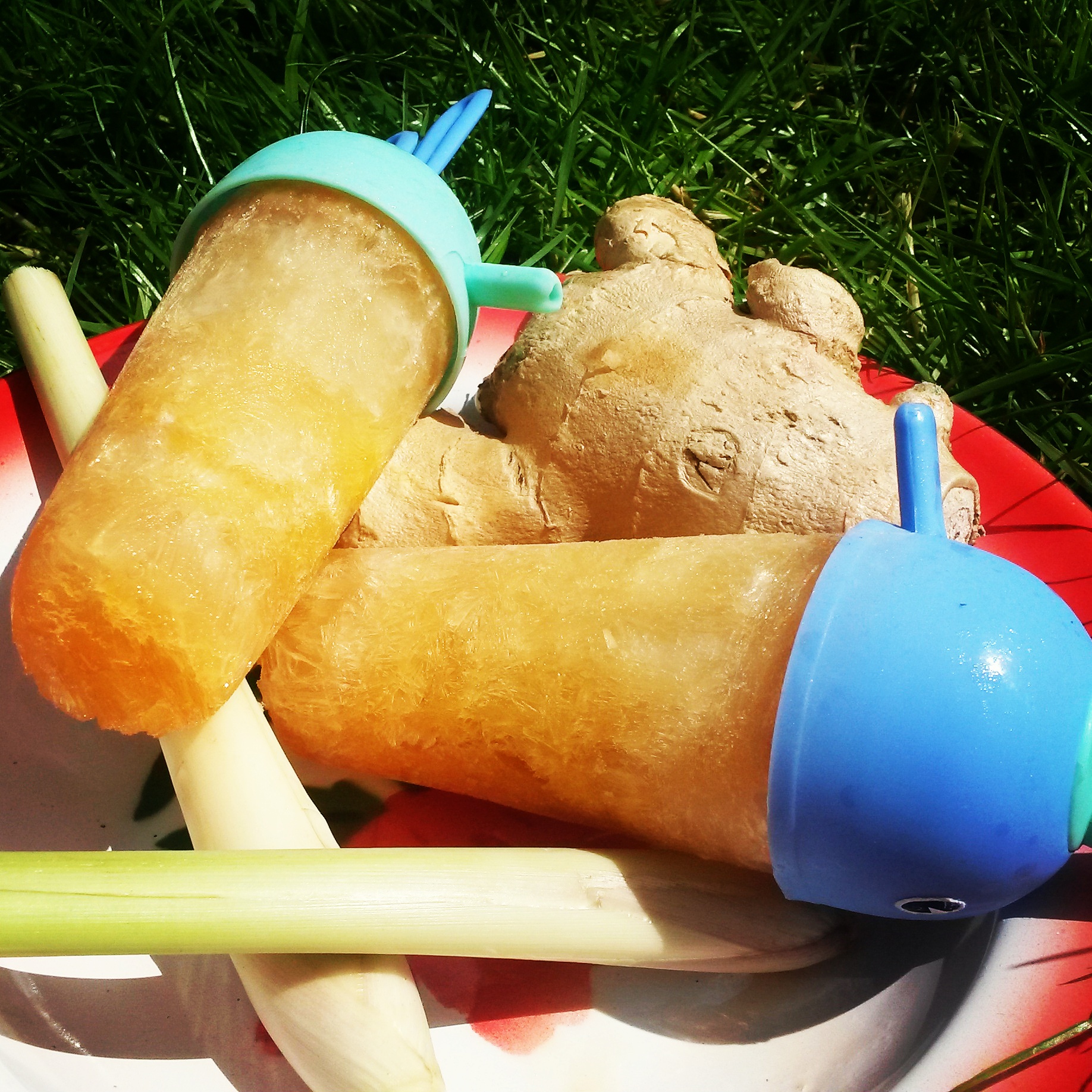 3. Vegan Rosewater and Pistachio Cake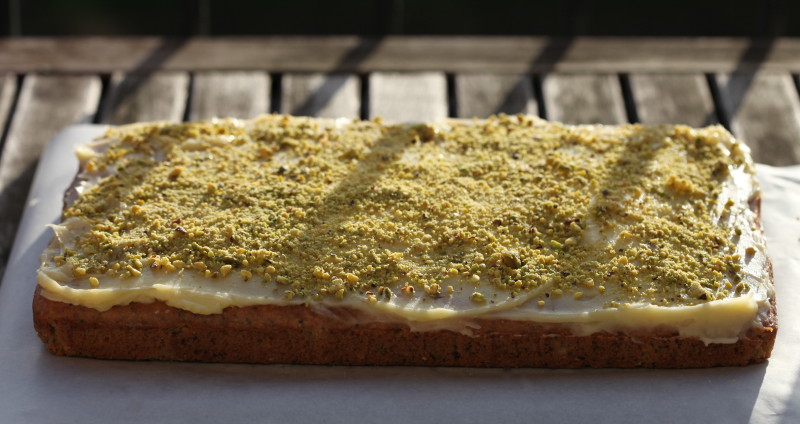 4. Chocolate Pretzel Energy Bars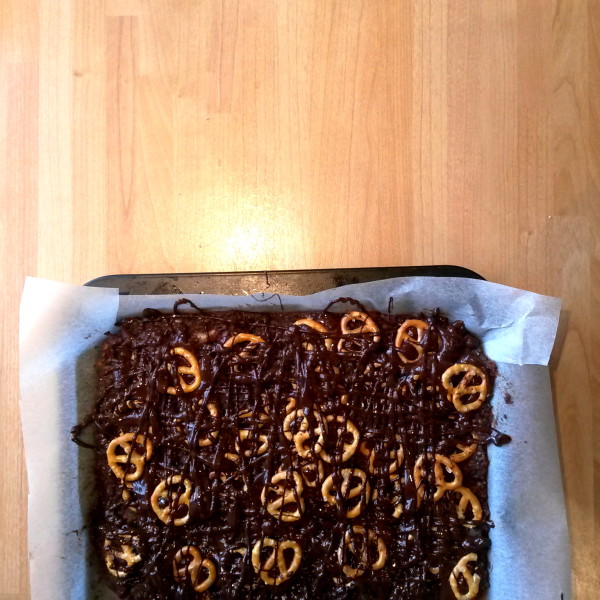 I'm also a big fan of ready salted crisp and hummus sandwiches after a race, but I'll not insult your intelligence by including a recipe for that. You can work it out.
If you've run a marathon before, share your tips for recovery below.