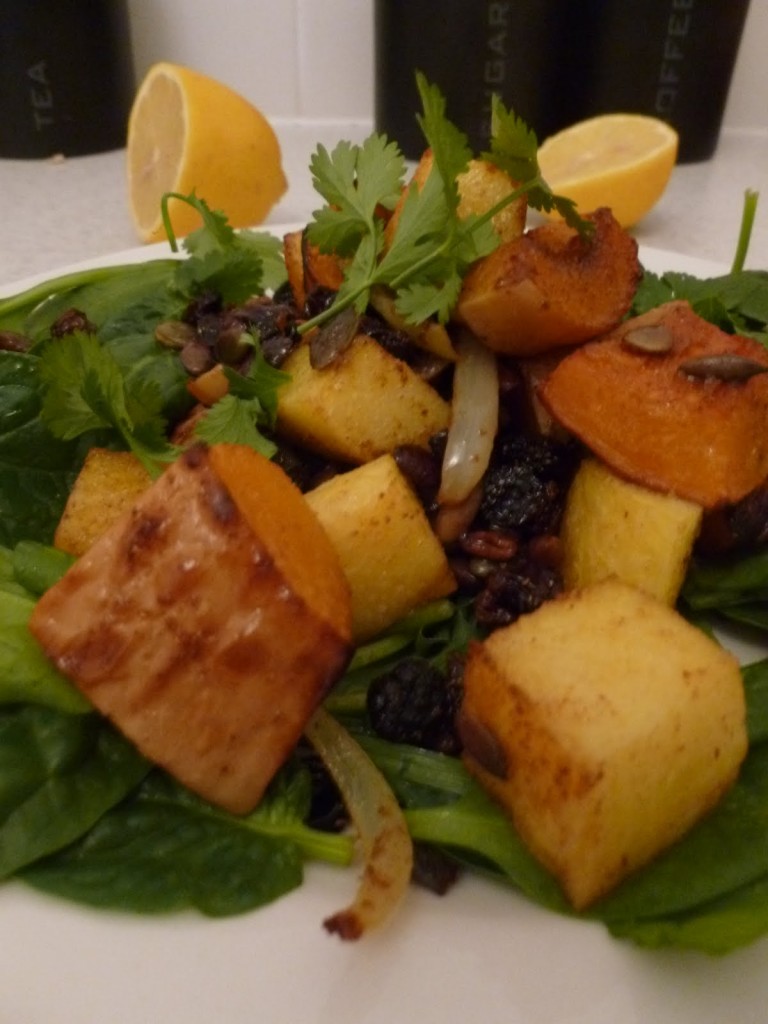 I wouldn't say this is the best unless it were true. Mum and I ate this as part of our carbo-loading feast before the Blenheim Palace Half-Marathon last week and we were still going on about how good it was at about mile 10. Mum has begged me to get this posted asap so that she can make it at home for herself.
That Indian spices go well with squash is no secret – some cumin in a butternut squash soup takes it to the next level. Here, I rounded off those flavours with something sweet, in the sticky caramelised onions, some crunch with seeds and a bit of heat with a red chilli.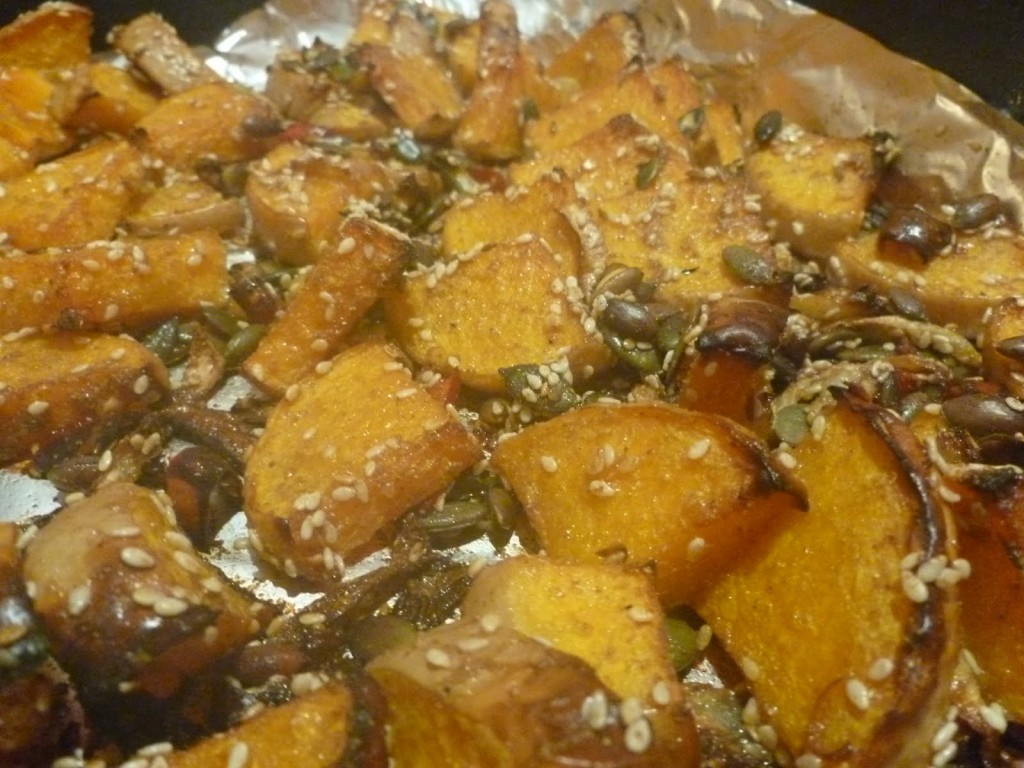 To make this dish into a full meal straight from the oven, chop a block of polenta into roughly the same sized pieces as your squash, toss along with everything else, and roast in the oven all together. I had that on a bed of spinach for my dinner just 4 short days after having made the first one. It's that good.
Serves 3-4, depending on the size of your squash. (It's nice on top of leaves for a salad the next day if you make a bit much)
Ingredients
1 butternut squash, cut into bite sized pieces. Unpeeled.
1/2 tsp chilli powder
1 1/2 tsp cumin
1 tsp ground coriander
1 medium sized red chilli
2 tsp garam masala
4-6 tbsp pumpkin seeds
2 tbsp sesame seeds
1 tbsp agave nectar or maple syrup
1 medium onion sliced
4 tbsp olive oil
Preheat oven to gas mark 5 / 375 F / 190C
1. Mix all of the ingredients in a big bowl, tossing with your hands to get everything covered in that spicy, earthy oil.
2. Layer on a baking tray in a single layer.
3. Roast until the squash can be easily speared by a knife, approx 25-35 minutes.