This Root Vegetable Barlotto is a perfect carb loading dish with added bonus of that wondrous food of the gods, beetroot. It's made with delicious root vegetables and pearl barley. Problem is, we don't know what to call it. It's a risotto but it's not made with rice. Does that make it ris-notto? Given that it's made with barley, we've settled for barlotto, which seems to be gaining currency in made-up-names-for-dishes circles online. We're not entirely convinced though. If you have any better suggestions, we'd love to hear them.
It's made of sterner stuff than a regular risotto – you don't have to give up your life to tend to it delicately. It's quick and easy to make (you know we like that),  tastes really special and has an unusual nutty, chewiness to it. In other words, yum! If you're a runner, have this for dinner one night and let us know how you get on on your morning run next day. We're thinking you'll fly round… If you're not a runner, a) why not? and b) you'll love this anyway. Guaranteed.
This is a great carb dish. Pearl barley is a good source of carbs, as well as being a better source of iron, potassium and fibre than rice (brown or white). There's a stack of vitamins and minerals in the root vegetables, notably another good dose of heart-healthy potassium, and folates, which are good for protein metabolism.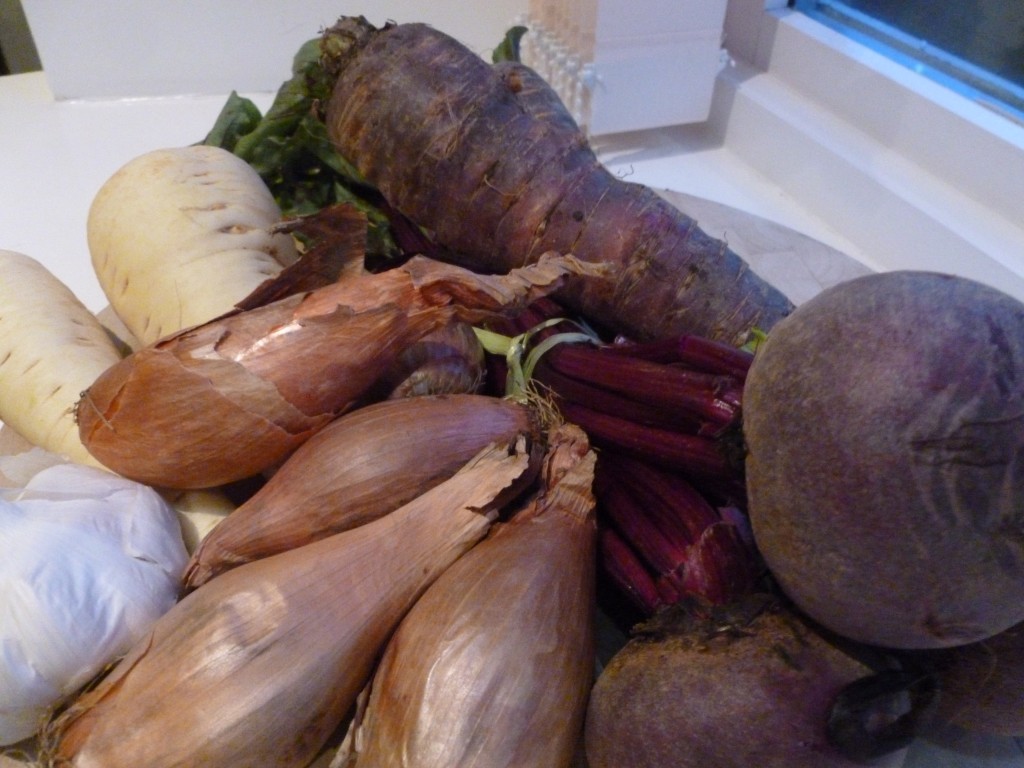 Root Vegetable Barlotto
Ingredients
2 cloves garlic, finely sliced
1 large carrot, diced
2 shallots, diced
2 beetroot, diced
1 large parsnip, diced
1½ tablespoons olive oil
300g pearl barley
1 litre vegetable stock
2 teaspoons dried tarragon
75g soft goat's cheese
Sea salt and black pepper to taste
Instructions
Heat the olive oil in a large pan and add all of the vegetables. Stir thoroughly, then cook over a gentle heat for 10 minutes, stirring occasionally.
Add the barley, stir well to coat the grains.
Add the stock and tarragon. Bring to the boil then reduce the heat to a simmer. Add a little water if it starts to run dry before the barley is fully cooked. Cook for about 30 minutes until all of the liquid is absorbed.
Remove from the heat and add sea salt and black pepper to taste.
Serve dotted with the soft goat's cheese. Obviously, for a vegan version just leave this last bit out.