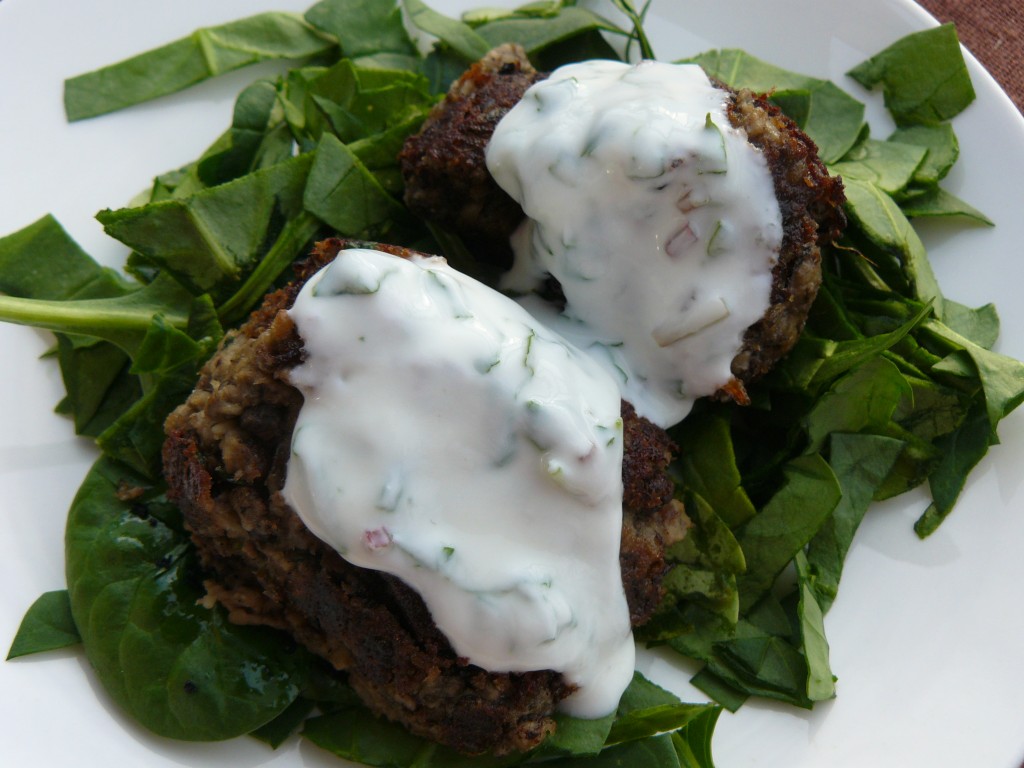 After running 96 miles along the West Highland Way last summer, all I could think about was food. Seriously, aching muscles count for nothing when you're that hungry! We (my running buddy, Sarah Leitch, and I) went for the ultimate recovery curry at Mother India in Glasgow. You won't be surprised to hear that it tasted amazing – as good as food gets. It wasn't just because we were exhausted and ravenous (though we emphatically were). It was also that there was something new and exciting on the menu – black dahl. It was new to me, at least, and I was instantly hooked.
Black urad dahl looks looks and tastes more beany than lentilly (neither of those are technical culinary terms but I don't know how else to describe it!), has a deeper flavour than either but it is, somehow, quite smooth too. I'm not doing it any justice at all here and, as the photo below shows, like most legumes they don't look as great as they taste. You'll just have to try the recipe below and see for yourself. You won't regret it.
These black dahl balls make a great starter or you can serve them as you might bhajis with a main course. They're a good source of protein, of course, but also good for digestion, help keep your cholesterol levels low and, with high magnesium and folate levels too, work to keep your arterial walls strong. Plenty of iron in them too. So, like, wow, try these – they're not only delicious, they may also turn you into a superhero!
Black Urad Dahl Balls with Lime and Mint Dressing
Makes 10-12
Ingredients
For the black dahl balls
200g black urad dal, cooked
1 onion, diced
2 coves garlic, sliced
2 teaspoons fresh ginger, grated
1/2 teaspoon ground cumin
1 teaspoon fenugreek seeds, crushed
1/2 teaspoon chilli flakes
1 teaspoon garam masal
1 tablespoon tomato puree
2 tablespoons natural yoghurt
2 tablespoons gram flour
Oil for frying
For the dressing
6 tablespoons natural yoghurt
Handful fresh mint, chopped
Juices of 1 lime
To serve
Fresh coriander to garnish
Handful of shredded spinach per person
Method
Black dahl balls:
1 Fry the onion, garlic and ginger in a little oil until softened.
2 Add the spices and cook for 1 minute, stirring constantly.
3 Place all the other ingredients except the gram flour in food processor or large bowl and add the fried spice mixture.
4 Blend well, either in the food processor, with a stick blender or even with a potato masher. Don't make it too smooth – the dumplings are good with a bit of texture.
5 Roll the mixture between the palms of your hands to make dumplings about the size of golf balls.
6 Spread the gram flour on a large plate and roll the balls in it to coat them all over.
7 Shallow fry, turning frequently, until brown all over and heated all the way through.
8 To make the dressing, simply mix all of the dressing ingredients together.
Serve on a bed of raw spinach and garnish with fresh coriander.